Der Artikel wurde erfolgreich hinzugefügt.
Benachrichtigen Sie mich, sobald der Artikel lieferbar ist.
inkl. MwSt. / zzgl. Versandkosten - Abhängig vom Lieferland kann die MwSt. an der Kasse variieren.
Artikel derzeit nicht verfügbar, Lieferfristen von bis zu 2-3 Wochen sind zu erwarten. (soweit verfügbar beim Lieferanten - kann schneller gehen, manchmal aber leider auch nicht)
Artikel-Nr.:

CDCHD625

Gewicht in Kg.:

0.1
(ACE Records) 30 Tracks - Monument 1960-1965 in Stereo - 12-seitiges Booklet! Die Velvets...
mehr
The Velvets: The Complete Velvets (CD)
(ACE Records) 30 Tracks - Monument 1960-1965 in Stereo - 12-seitiges Booklet!
Die Velvets entsprachen keiner der Normen von doo wop", sagt der Sleevenote-Autor Bill Millar, nicht aus New York, sondern aus Odessa, wo der texanische Pfannenstiel auf den Rest des Staates trifft. Im Zeitalter des Streetcorner-Amateurs machten sie Schallplatten, die so poliert waren wie ihre Lackschuhe. Leadsänger Virgil Johnson, der Mr. Sheen der Velvets, hatte keine Überdosis, als die Hits aufhörten, er hatte Ambitionen außerhalb der Musik und gab seinen Job nie auf. Am merkwürdigsten ist, dass die Velvets sich kaum mit R&B beschäftigten. LIke ihr Mentor, Roy Orbison, sangen sie Lieder, die die zunehmend unsichtbare Grenze zwischen Country und Pop überspannten. Die Velvets und Roy Orbison teilten sich den gleichen Produzenten in Fred Foster und die gleichen Session-Musiker in Nashvilles A-Team. Die Velvets staubten Orbie's düstere, belcanto Qualen mit einem schwachen, aber fröhlichen Schuss Proto-Soul ab, wobei die Velvets von Roy Orbison gehört wurden, der von ihnen so beeindruckt war, dass er die Gruppe Fred Foster bei Monument Records empfahl. Ihre zweite Veröffentlichung Tonight brachte sie in die Billboard Hot 100 auf Platz 26 (UK-Charts auf Platz 50) und ist, wie Millar sagt, so perfekt wie schwarze Popmusik. Der Nachfolger Lana, obwohl er die amerikanischen Charts kaum verbeult hat, ging auf Platz 1 in Japan! Die Complete Velvets enthalten alle Singles, die sie bis 1966 produziert haben, sowie alle dreizehn bisher unveröffentlichten Seiten, die nur auf japanischem Vinyl und CD erhältlich waren. Wie es sich für eine solche Gruppe von oh-so-smooth-Sängern gehört, werden die Tracks von originalen analogen Masterbändern übernommen.
Artikeleigenschaften von

The Velvets: The Complete Velvets (CD)
Albumtitel:

The Complete Velvets (CD)

Genre

Doo-Wop

Artikelart

CD

EAN:

0029667162524

Gewicht in Kg:

0.1
The Velvets featuring Virgil Johnson Tonight (Could Be The Night) Odessa, Texas was as...
mehr
"The Velvets"
The Velvets featuring Virgil Johnson
Tonight (Could Be The Night)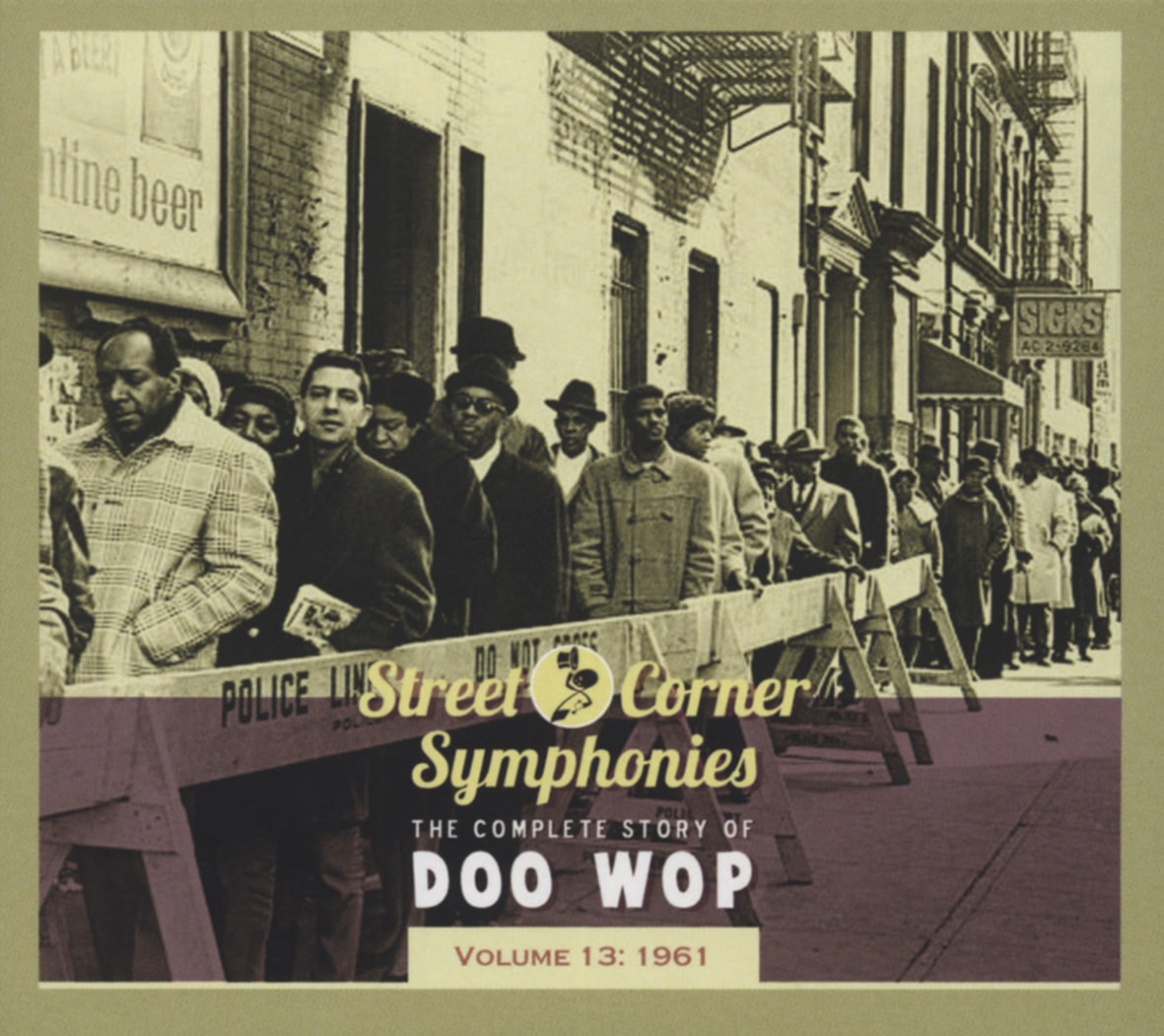 Odessa, Texas was as far from doo-wop central as you could get, but that's where Virgil Johnson found his Velvets. Born December 29, 1935 in Cameron, Texas, Johnson's resume was hardly typical. He graduated from Bishop College in Marshall, Texas, then taught English at Blackshear Junior High in Odessa. He recruited The Velvets from his student body in November of 1958 after hearing tenor Clarence Rigsby and bass Mark Prince singing as a duo. First tenor Robert Thursby and baritone William Solomon were next into the ranks. Virgil sang lead tenor himself.
In an area where country music and rockabilly were king, there couldn't have been too many venues other than their own campus to perform at, but somehow Roy Orbison heard the group and recommended them to Fred Foster, his boss at Nashville's Monument Records. Foster had no black vocal groups at Monument, so Roy's tip paid dividends. Fred named them The Velvets, overlooking a Harlem outfit by the same name that had cut I for New York-based Red Robin Records in 1953.
Recording with the same Music Row A-Team that backed everyone from Brenda Lee to Elvis (augmented by strings), The Velvets entered RCA Studios and waxed their Monument debut, a zippy revival of Frankie Laine's dramatic '49 smash That Lucky Old Sun complete with a Boots Randolph sax solo that was coupled with an Orbison/Joe Melson-penned ballad, Time And Again . Though it didn't chart in the U.S., British audiences sent That Lucky Old Sun to #46 for a week in May of '61 (from the start, Virgil got featured billing on the label).
Foster held Virgil's upbeat Tonight (Could Be The Night) for The Velvets' encore outing, and it proved irresistible. The strings cascade, The Velvets add ringing "doo-wops," and Johnson's clear tenor is delicious. It was a #26 pop seller in the spring of 1961 (U.K. record buyers preferred its predecessor; Tonight only made it to #50 across the pond). Orbison's Spring Fever graced the B-side.
Orbison and Melson wrote both sides of The Velvets' third Monument outing: Laugh edged into the pop hit parade for a week at #90 in October of '61, while Roy would cut his own enchanting version of Lana (Johnson said The Velvets' rendition was huge in Japan). The group had another half-dozen Monument singles stretching into 1965, but their inability to tour due to Virgil's teaching duties and the youth of The Velvets didn't help their dwindling sales. A car crash killed Rigsby in 1978. Johnson was the principal at a Lubbock high school for 25 years.
Various Street Corner Symphonies 1961 Vol.13
Read more at: https://www.bear-family.com/various-street-corner-symphonies-1961-vol.13.html
Copyright © Bear Family Records
Bewertungen lesen, schreiben und diskutieren...
mehr
Kundenbewertungen für "The Complete Velvets (CD)"
Bewertung schreiben
Bewertungen werden nach Überprüfung freigeschaltet.