Der Artikel wurde erfolgreich hinzugefügt.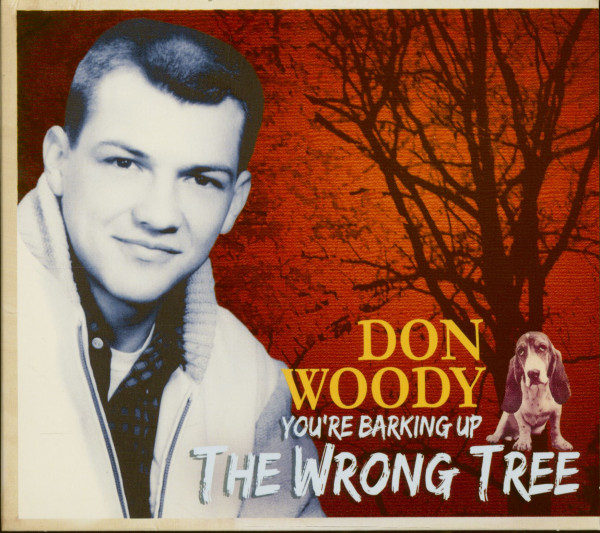 inkl. MwSt. / zzgl. Versandkosten - Abhängig vom Lieferland kann die MwSt. an der Kasse variieren.
Sofort versandfertig, Lieferzeit** 1-3 Werktage
1-CD-Album Digipack mit 28-seitigem Booklet, 11 Titel, Spieldauer: 25:55. Erste und einzige...
mehr
Don Woody: You're Barking Up The Wrong Tree (CD)
1-CD-Album Digipack mit 28-seitigem Booklet, 11 Titel, Spieldauer: 25:55.
Erste und einzige Kopplung dieser Rockabilly-Legende! Alle Aufnahmen, die
Don Woody
für Decca und Arco gemacht hat! Mit zwei unveröffentlichten Azetaten aus den Fünfzigern! Mit Bonus-Titeln, die Don Woody für
Brenda Lee
und
Billy Eustis
komponiert hat! Enthält großartige Gitarren-Soli von
Grady Martin
! Mit
You're Barking Up The Wrong Tree
, einem der größten Rock-Songs, der außerdem zu einem Standard während der Rockabilly-Revival-Jahre avancierte! Die Songs gibt es live zu hören, wenn Don Woody im Mai 2010 im englischen Hemsby auftritt! Er sagt: Den Fans gefallen die Soundeffekte, die die Songs über all die Jahre am Leben hielten. Sie helfen zum Beispiel, wenn ich
You're Barking Up The Wrong Tree
singe ' dann sorgen sie für das Gebell.
Dieses Album versammelt alle veröffentlichten Aufnahmen und Demos eines Mannes, der nur zwei kurze, aber unterhaltsame Karriereabschnitte verbuchen konnte. In den 50er-Jahren arbeitete Don Woody als DiscJockey, der einige ausnehmend gute Songs komponiert hat, u.a. Brenda Lees ersten Hit. Dann überredete Decca ihn, sich selbst als Rockabilly-Sänger zu versuchen. Während des Rockabilly-
Revivals
in den Siebzigern wurde Don Woody wiederentdeckt und ist erst kürzlich auf die Bühne zurückgekehrt.
Martin Hawkins
erzählt im CD-Booklet Album Don Woodys faszinierende Geschichte; dazu gibt's unveröffentlichte Interviews und seltene Fotos
Video von Don Woody - You're Barking Up The Wrong Tree (CD)
Artikeleigenschaften von

Don Woody: You're Barking Up The Wrong Tree (CD)
Albumtitel:

You're Barking Up The Wrong Tree (CD)

Genre

Rock'n'Roll

Preiscode

AG

Edition 2

Deluxe Edition

Artikelart

CD

EAN:

4000127171375

Gewicht in Kg:

0.115
Don Woody has had two careers as a rock 'n' roll singer – both of them short and low key,...
mehr
"Don Woody"
Don Woody has had two careers as a rock 'n' roll singer – both of them short and low key, but both of them all the more fascinating for it.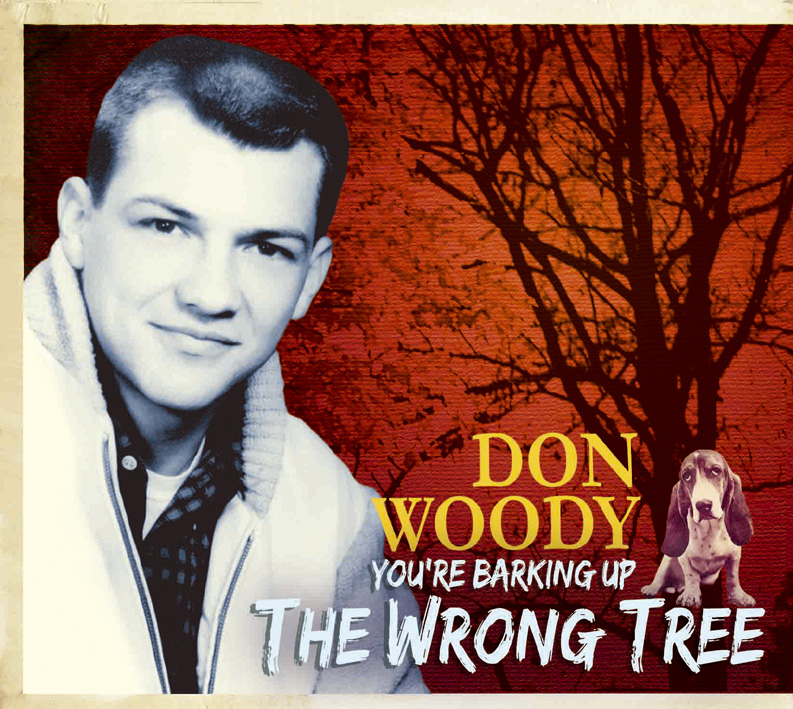 Woody was a budding disc jockey and aspiring comedian in 1956 when he started writing songs and suddenly found himself on Decca Records with a shot at becoming the next big thing in popular music. It turned out that Decca was barking up the wrong tree though and Don settled down to a different career. Many years later his music was rediscovered by European rockabilly enthusiasts and eventually, even more years later, Woody has been persuaded to make like a rock 'n' roller on the stages of rockabilly revival shows. Nowadays he lives in Texas, has a website run by fans in Estonia, and finds his old songs recorded all over the world by singers and bands he has never heard of. When I called him on the phone from England to talk about this CD he told me he was looking forward to appearing there in 2010 – and we agreed we weren't sure who was the more surprised to be having the conversation some 55 years after his first shot at making rock 'n' roll!
RED BLOODED AMERICAN
Donald Gene Woody was born on 29 June 1937 in Tuscumbia, Missouri and he never planned to be a singer. He told me, "My family was all from the Ozark area of Missouri and Arkansas. My dad's name was Cleo and mom was called Inez. Neither one had an interest in music and they did not play or sing." But he was fascinated by the drums as a child: "I started playing in grade school, played in the high school band and went into various competitions. I cannot play any other instrument, and I never even considered being a singer. I was keen on records though and I had the idea that I'd like to be on the radio. I started as a DJ on a small daytime radio station while in junior high school in Clinton Missouri. I worked the early shift before school in the morning, and weekends."
In 1955 Don left high school, moved to college in Springfield, and graduated to a bigger radio station. He said: "I heard about a job opening when I was looking at going to school in Springfield at Southwest Missouri State College. It was a regular commercial station. KICK was the call sign. Auditioned and got the job. It was a Top 40 type of format and was a lot of fun. I worked there all during College."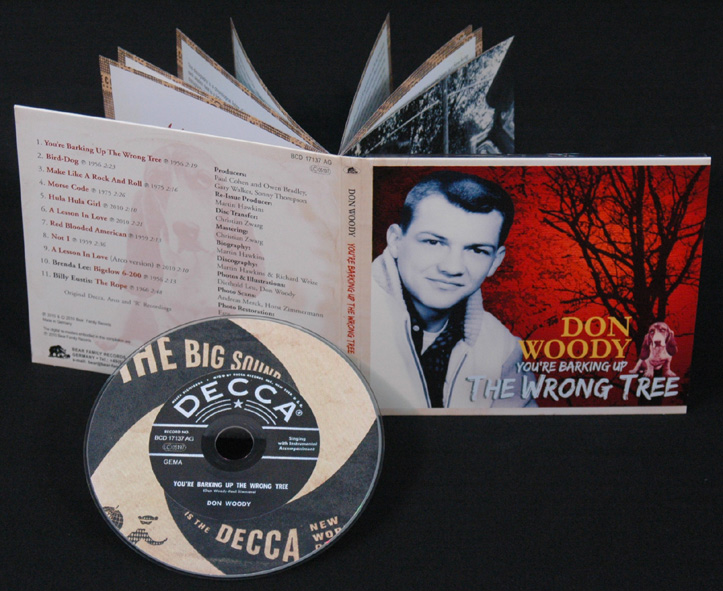 He had another extra-curricular pastime too, as a comedian. It was this that set him on his way to bigger things with the Ozark Jubilee, Springfield's emerging stage and radio competitor to the Grand Ole Opry headlined by singer and emcee Red Foley. Don remembered: "I had always been doing some type of comedy, even in grade school and high school. I developed an 'act' and performed at local night clubs in the area. In those days there was a networked TV show being produced in Springfield, a country show called The Ozark Jubilee, and all the performers would come there to appear on the show in a similar format to the country hayride shows that were around at that time. I was performing at a local club and either someone from the Jubilee show saw me or I was recommended. The show was a 'live' show broadcast from Springfield. Before the show went on the air I'd go out there and entertain the audience. I was the 'warm-up' act using my stand-up comedy routine. I met Red Foley several times just from being around the show, but did not really get to know him. I did not sing at all, but as a result of that I got to know a lot of the people involved with the show, and particularly Gary Walker, who became my unofficial 'manager'."
from booklet BCD17137 - Don Woody You're Barking Up The Wrong Tree
Read more at: http://www.bear-family.de/woody-don-you-re-barking-up-the-wrong-tree.html
Copyright © Bear Family Records
Bewertungen lesen, schreiben und diskutieren...
mehr
Kundenbewertungen für "You're Barking Up The Wrong Tree (CD)"
Von:
Woodpecker
Am:
17.05.2017
Bird Dog
high class material high class notes high class artwork

respect
Bewertung schreiben
Bewertungen werden nach Überprüfung freigeschaltet.
Weitere Artikel von Don Woody

Don Woody: You're Barking Up The Wrong Tree - Bird Dog...
Art-Nr.: 45REP23025


nur noch 1 verfügbar
Sofort versandfertig, Lieferzeit** 1-3 Werktage