Der Artikel wurde erfolgreich hinzugefügt.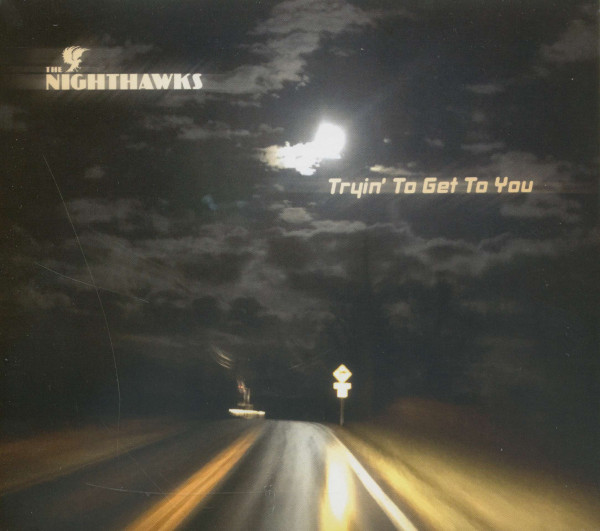 Dieser Artikel ist gestrichen und kann nicht mehr bestellt werden!
Benachrichtigen Sie mich, sobald der Artikel lieferbar ist.
Artikel-Nr.:

CDER20202

Gewicht in Kg.:

0.12
(2020 Eller Soul) 13 tracks - Now in their fifth decade of recording and live performing, the...
mehr
The Nighthawks: Tryin' To Get To You (CD)
(2020 Eller Soul) 13 tracks - Now in their fifth decade of recording and live performing, the 21st century Nighthawks are a tight, cohesive unit - the kind that comes only from years and miles. Guitarist Paul Bell and bassist Johnny Castle have been in the band for more than a decade; drummer Mark Stutso, the "new kid," is starting his fifth year; and founding member singer / harmonica player
Mark Wenner
is counting 40 plus. The nightly consensus from fans is that this version of
The Nighthawks
is the best ever. The concept that was mapped out in the liner notes of their 1974 debut recording, Rock and Roll, has grown into a powerful expression of the American musical tradition.
Almost every Nighthawks recording has featured at least one
Muddy Waters
tune, and 444 is no exception. This time the band showcases its acoustic version of Muddy's "Louisiana Blues" (staying close to the country blues of Muddy's original version), recalling their Blues Music Award-winning acoustic release, Last Train to Bluesville, and Muddy's live introduction on the band's Open All Night album. As the legend said that night way back when, "They have a beautiful name. They are THE NIGHTHAWKS."
Artikeleigenschaften von

The Nighthawks: Tryin' To Get To You (CD)
Albumtitel:

Tryin' To Get To You (CD)

Genre

Blues

Artikelart

CD

Preiscode

Y07

EAN:

0700261481098

Gewicht in Kg:

0.12
The Nighthawks (Robert Nighthawk) Bis sein Schüler Earl Hooker Bekanntheit erlangte,...
mehr
"The Nighthawks"
The Nighthawks (Robert Nighthawk)
Bis sein Schüler Earl Hooker Bekanntheit erlangte, gab es kaum einen Blues-Slidegitarristen, der einen klareren, leichtfüßigeren, melodischeren Ansatz entwickelte als Robert Nighthawk. Er begann seine Plattenkarriere bereits in der Vorkriegsära als Robert Lee McCoy, aber das war auch nicht sein richtiger Name. Geboren wurde er als Robert Lee McCollum (oder McCullum) in Helena, Arkansas, am 30. November 1909.
Robert fing erst spät, mit ca. 21, mit dem Gitarrespielen an. Sein erstes Instrument war die Mundharmonika, bevor ihn sein Cousin Houston Stackhouse an der Gitarre anleitete. Aber er lernte schnell. Bluebird nahm ihn 1937 unter Vertrag; seine ersten Aufnahmen machte er in Aurora, Illinois, am selben Tag im Mai wie Sonny Boy Williamson. Zu dieser Zeit hatte er schon den Namen McCoy angenommen, nachdem er aufgrund eines nie geklärten Zwischenfalls mit Schusswechsel aus dem Süden fliehen musste und sich in St. Louis niederließ.
Einer von McCoys Songs an diesem Tag hieß Prowling Night-Hawk, die Inspiration für seinen am längsten beibehaltenen Aliasnamen. Es folgten ein paar weitere Bluebird-Sessions und eine für Decca 1940 als Peetie's Boy, bevor der Krieg die Aufnahmeaktivitäten beendete. Der ruhelose Robert kehrte für eine Weile nach Helena zurück, wo sein scharfer Blues über die Station KFFA in einer Werbesendung für Bright Star Mehl im Radio zu hören war – in direkter Konkurrenz zum 'King Biscuit Time'-Programm von Sonny Boy Williamson II.
Muddy Waters empfahl Leonard Chess seinen alten Freund Robert, der inzwischen an die elektrische Gitarre gewechselt hatte. Nighthawk machte Ende 1948 für Chess Aufnahmen und nochmals am 12. Juli 1949, als unter anderem der durch Mark und Bein gehende Black Angel Blues auf der Tagesordnung stand, mit großartiger, sparsamer Begleitung von Ernest Lane am Klavier und Willie Dixon am Bass. Der Song ging bis in das Jahr 1930 und auf die erdige klassische Bluessängerin Lucille Bogan zurück (obwohl Nighthawk den Song wahrscheinlich von der 1934er-Version seines Slidemeister-Kollegen Tampa Red kannte); 1956 landete B.B. King damit einen soliden R&B-Hit unter dem Titel Sweet Little Angel. Aristocrat – das Label, an dem Leonard Chess beteiligt war, bevor er sein eigenes gründete – veröffentlichte den Titel unter dem Namen The Nighthawks. Die Rückseite, Annie Lee Blues, erreichte knapp die Charts – Roberts einziger, kurzer Moment im nationalen Rampenlicht.
Bill Dahl
Chicago, Illinois
Bewertungen lesen, schreiben und diskutieren...
mehr
Kundenbewertungen für "Tryin' To Get To You (CD)"
Bewertung schreiben
Bewertungen werden nach Überprüfung freigeschaltet.
Weitere Artikel von The Nighthawks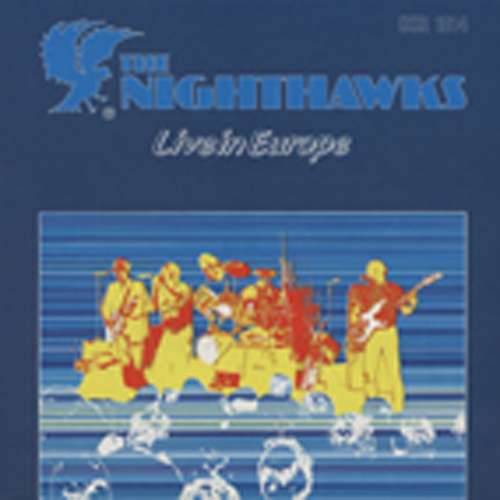 The Nighthawks: Live In Europe
Art-Nr.: LPCCR1014


Sofort versandfertig, Lieferzeit** 1-3 Werktage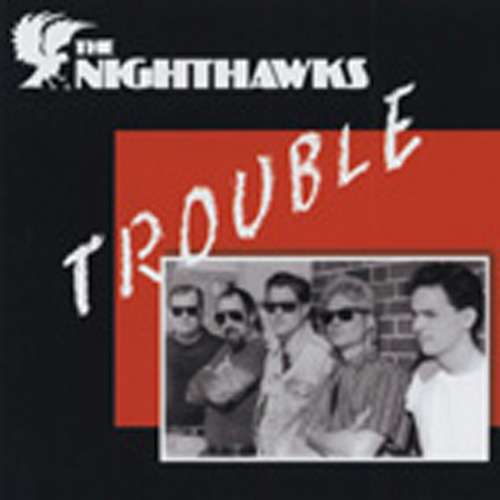 The Nighthawks: Trouble
Art-Nr.: CDRUF1064


nur noch 1 verfügbar
Sofort versandfertig, Lieferzeit** 1-3 Werktage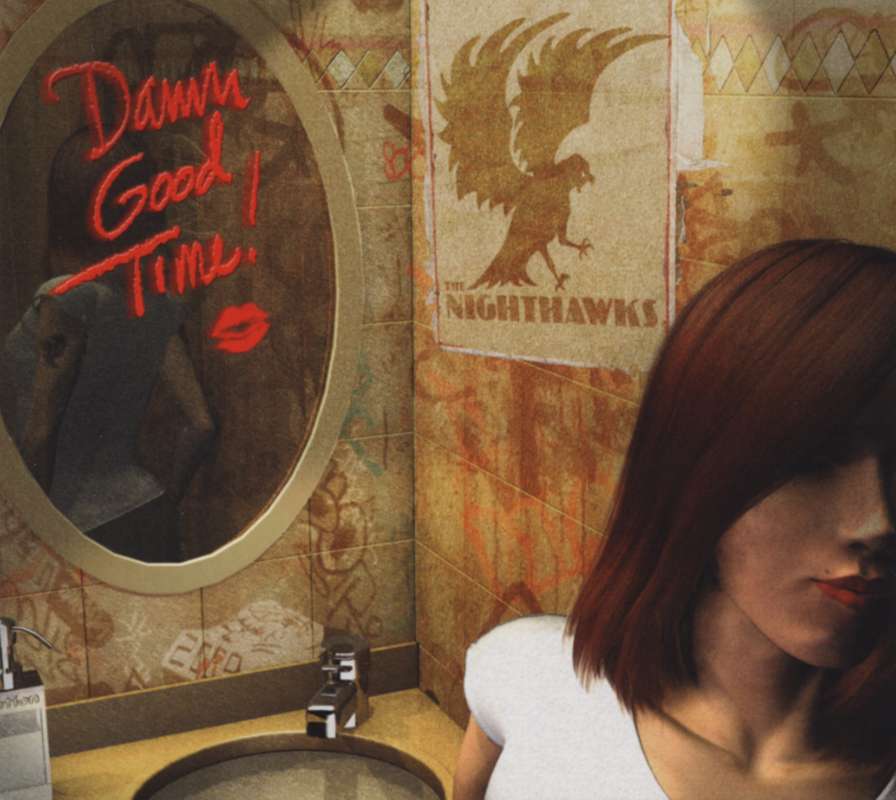 The Nighthawks: Damn Good Time
Art-Nr.: CD056


Artikel muss bestellt werden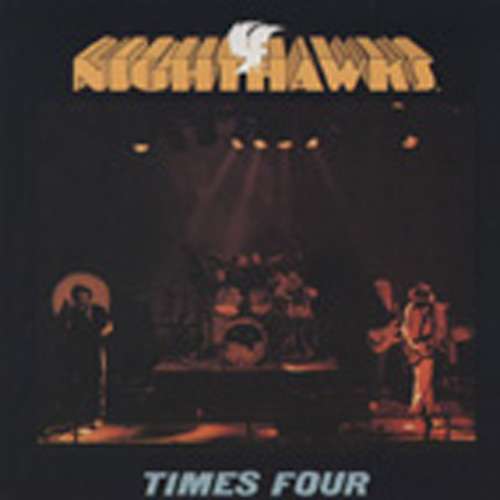 The Nighthawks: Times Four
Art-Nr.: CD4130


Artikel muss bestellt werden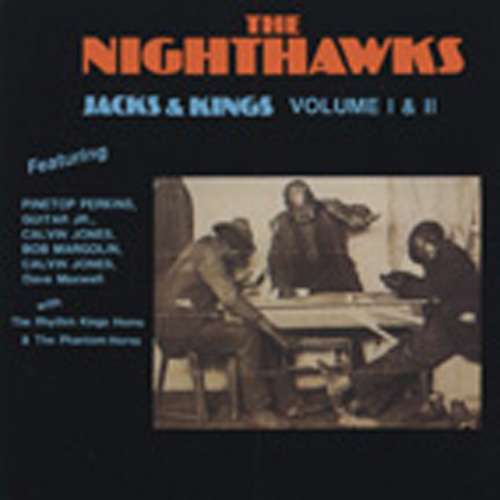 The Nighthawks: Jacks & Kings Vol. 1 & 2
Art-Nr.: CD4120/25


Artikel muss bestellt werden