Der Artikel wurde erfolgreich hinzugefügt.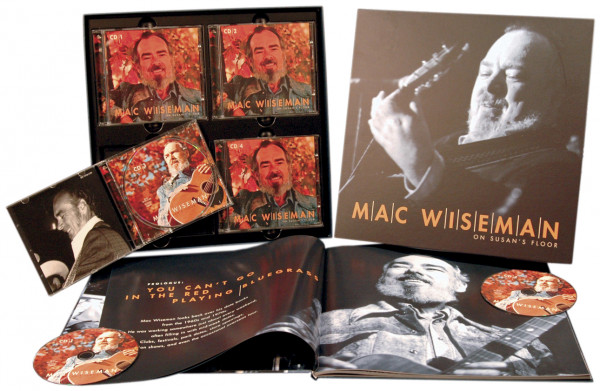 89,95 € *
94,95 € *
(5,27% gespart)
inkl. MwSt. zzgl. Versandkosten
Sofort versandfertig, Lieferzeit** 1-3 Werktage
Artikel-Nr.:

BCD16736

Gewicht in Kg.:

1.95
4-CD Box - LP-Format - mit 60-seitigem gebundenem Buch. 114 Einzeltitel. Spieldauer 303:36...
mehr
Mac Wiseman: On Susan's Floor (4-CD)
4-CD Box - LP-Format - mit 60-seitigem gebundenem Buch. 114 Einzeltitel. Spieldauer 303:36 Minuten.

Bear Family ist die anerkannte 'Heimat' für Bluegrass-Wiederveröffentlichungen! Wir waren die Ersten, und wir sind noch immer die Besten! Dies ist der zweite Teil unserer Mac Wiseman-Rückschau mit extrem seltenen Aufnahmen für Dot, Rural Rhythm, MGM, RCA, Churchill und Macs eigenes Label Wise Records . Die Begleitmusiker wie die Osborne Brothers und Bluegrass-Haudegen wie Josh Graves spielen in Höchstform. Die Fotos stammen von Les Leverett und von Mac Wiseman selbst. Zusammen mit einem ausführlichen Interview verleihen sie dieser aufregenden Bluegrass-Epoche zusätzliches Leben!

Aus verschiedenen Gründen waren dies Mac Wisemans Goldene Jahre. Seine Musik wurde weltweit gehört, und er nahm viele jener Songs auf, die ihn in Nordamerika und in Übersee sehr bekannt werden ließen. Dieser 4-CD-Rückblick auf seine Karriere von 1965 bis 1979 beginnt mit Mac Wisemans ultra-seltener kanadischer LP für Wise Records, seiner eigenen Firma, mit den ersten Aufnahmen von Molly Bawn und Bringing Mary Home. Innerhalb weniger Wochen nahm er dann eine LP mit ursprünglicher Country Music, Bluegrass und Folk-Songs für Rural Rhythm auf. Drei Konzept-LPs für Dot folgten, darunter eine Bluesgrass-LP mit den Osborne Brothers. Alle LPs sind hier erstmals und in ihrer Gesamtheit auf CD wiederveröffentlicht.

Nach einer Single auf MGM unterschrieb Mac Wiseman einen langfristigen Vertrag bei RCA und wurde von dem legendären Cowboy Jack Clement produziert. Unter Jacks Leitung nahm er Lieder wie
On Susan's Floor, It Rains Just The Same In Missouri und Wrinkled Crinkled Wadded Dollar Bill als auch Novelty-Songs wie Johnny's Cash And Charley's Pride und You Can't Go In The Red Playing Bluegrass auf.
Zur gleichen Zeit nahm Mac Wiseman eine LP mit den besten Titeln von Nashvilles neuen Liedermachern auf, gemischt mit bekannten Lieblingsliedern aus vergangenen Tagen.

Als Anhang enthält diese Box zusätzlich Mac Wisemans Aufnahmen von 1977 bis 1979 für Churchill Records, einschließlich seiner Hit-Version von My Blue Heaven mit Bigband-Leader Woody Herman und dazu einige der anspruchsvollsten Songs, die je von ihm aufgenommen wurden.

Heute ist Mac Wiseman einer der wenigen Überlebenden aus den frühen Tagen des Bluegrass. Er verbindet seine Musik mit den Folk- und Salonliedern, die ihr vorausgingen und singt mit derselben ungekünstelten Aufrichtigkeit. Deshalb kennen ihn viele Generationen als THE VOICE WITH A HEART.

Insgesamt beinhaltet diese exklusive Ausgabe 114 Aufnahmen sowie zusätzlich ein 60-seitiges gebundenes Buch mit einer Abhandlung und Interviews mit Mac von Colin Escott. Ausserdem gehören eine komplette Diskografie und viele zuvor nicht veröffentlichte Fotos zu diesem Set.
Artikeleigenschaften von

Mac Wiseman: On Susan's Floor (4-CD)
Albumtitel:

On Susan's Floor (4-CD)

Genre

Country

Preiscode

DK

Edition 2

Deluxe Edition

Artikelart

Box set

EAN:

4000127167361

Gewicht in Kg:

1.95
Wiseman, Mac - On Susan's Floor (4-CD)

Box set 1
01
Maple Sugar Sweetheart
02
Bringing Mary Home
03
Legend Of The Irish Rebel
04
The Ghost Of Bras D'or
05
Prince Edward Island Is Heaven To Me
06
What A Waste Of Good Cornlikker
07
My Nova Scotia Home
08
When Its Apple Blossom Time In Annapolis...
09
My Molly Bawn
10
Atlantic Lullaby
11
My Cape Breton Home
12
Pistol Packin' Preacher
13
Wreck Of The Old 97
14
Little Mohee
15
Corinna, Corinna
16
Sittin' On Top Of The World
17
How Many Biscuits Can You Eat
18
Ring Those Golden Bells
19
I Saw Your Face In The Moon
20
I'll Be All Smiles Tonight
21
The Waltz You Saved For Me
22
Just Over In The Gloryland
23
My Grandfather's Clock
24
Little Blossom
25
There's More Pretty Girls Than One
26
Rovin' Gambler
27
Sourwood Mountain
28
Midnight Special
29
Mary Of The Wildmoor
30
The Black Sheep
31
Bringing In The Georgia Mail
32
Turkey In The Straw
Wiseman, Mac - On Susan's Floor (4-CD)

Box set 2
01
We Live In Two Different Worlds
02
Tragic Romance
03
I'll Be All Smiles Tonight
04
This Is Where I Came In
05
You're The Best Of All The Leading Brands
06
Don't Make Me Go To Bed And I'll Be Good
07
The Bluebirds Are Singing For Me
08
New Black Suit
09
How Lonely Can You Get
10
Since The Day You Went Away
11
Darling Little Joe
12
A Million, Million Girls
13
The Letter That Never Came
14
Wreck Of The C&O #5
15
The Black Sheep
16
The Legend Of The Haunted Woods
17
Put My Little Shoes Away
18
The Letter Edged In Black
19
Ballad Of The Lawson Family
20
The East Bound Train
21
My Mother's Old Sunbonnet
22
May I Sleep In Your Barn Tonight Mister
23
Molly Bawn
24
White Silver Sands
25
When It's Springtime In The Rockies
26
Little Bird
27
You're The Only Star In My Blue Heaven
Wiseman, Mac - On Susan's Floor (4-CD)

Box set 3
01
A Maiden's Prayer
02
Just A Baby's Prayer At Twilight
03
At The Rainbow's End
04
Lonely City Park
05
This Is Where I Came In
06
Me And My Memory
07
The Isle Of Capri
08
Forever And Ever
09
Got Leavin' On Her Mind
10
She Simply Left
11
The Things You Have Turned To
12
Johnny's Cash And Charley's Pride
13
Mama, Put Your Little Shoes Away
14
Crystal Chandelier
15
All I Have To Offer You (Is Me)
16
Wrinkled, Crinkled, Wadded Dollar Bill
17
Ring Of Fire
18
Me And Bobby McGee
19
Ballad Of A Teenage Queen
20
Guess Things Happen That Way
21
The Day The World Stood Still
22
The Easy Part's Over
23
Big River
24
The Little Folks
25
Sweet Sadness
26
I'll Still Write Your Name In The Sand
27
I'd Rather Live By The Side Of The Road
28
Sing Little Birdie
29
Colours
Wiseman, Mac - On Susan's Floor (4-CD)

Box set 4
01
Song Of The Wildwood
02
At The Crossroad
03
Let Time Be Your Friend
04
On Susan's Floor
05
Let's All Go Down To The River
06
Sunny Side Of The Mountain
07
Eight More Miles To Louisville
08
Keep On The Sunny Side
09
Will The Circle Be Unbroken
10
A Tragic Romance
11
It Rains Just The Same In Missouri
12
City Of New Orleans
13
Catfish John
14
You Can't Go In The Red Playin' Bluegrass
15
It Comes And Goes
16
Dixie Hummer
17
I've Got To Catch That Train
18
Never Going Back Again
19
Goodbye Mexico Rose
20
Dancing Bear
21
Scotch And Soda
22
Me And The Boys
23
Two Hundred Dollars
24
45s - 8x10s
25
My Blue Heaven (& WOODY HERMAN)
26
If I Could Be With You (It Must Be True) (&
27
WOODY HERMAN)
Mac Wiseman zum Neunzigsten Malcolm 'Mac' B. Wiseman wurde am 23. Mai 1925 in Crimora, in...
mehr
"Mac Wiseman"
Mac Wiseman zum Neunzigsten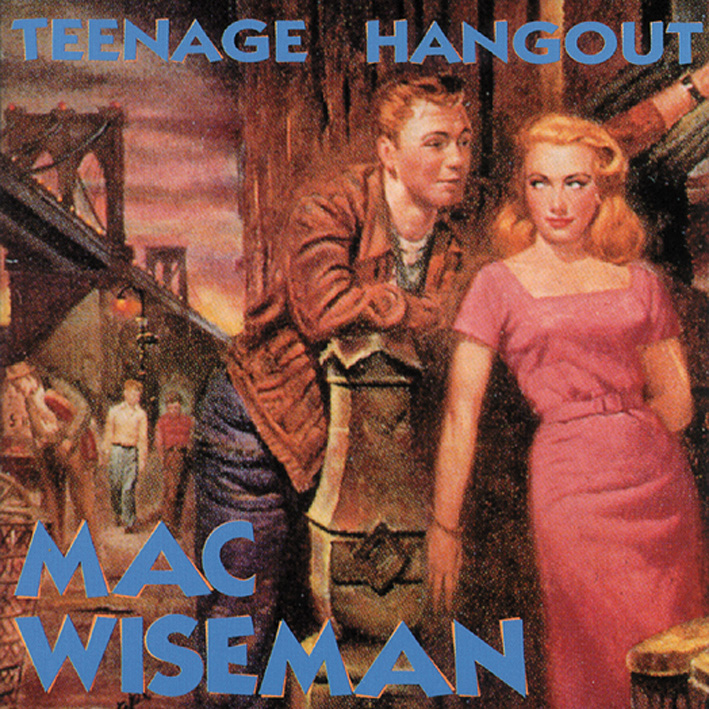 Malcolm 'Mac' B. Wiseman wurde am 23. Mai 1925 in Crimora, in der Nähe von Waynesboro, Virginia, geboren. Seine späte Anerkennung weckt Erinnerungen an Duke Ellington, der - als ihm im Alter von 67 Jahren der Pulitzer-Preis übereicht werden sollte - humorvoll anmerkte, das Schicksal wollte es wohl nicht, dass er zu schnell berühmt wurde.
Die 'Stimme des Herzens' musste noch länger warten, obwohl Mac Wiseman große Popularität seit seinen ersten Soloplatten vor 65 Jahren ungebrochen blieb. Zu den Höhepunkten seiner Karriere zählen die Einführung der doppelt besetzten Fiddle im Bluegrass und die internationale Förderung von genialen Banjospielern wie Allen Shelton, Don Bryant und Eddie Adcock.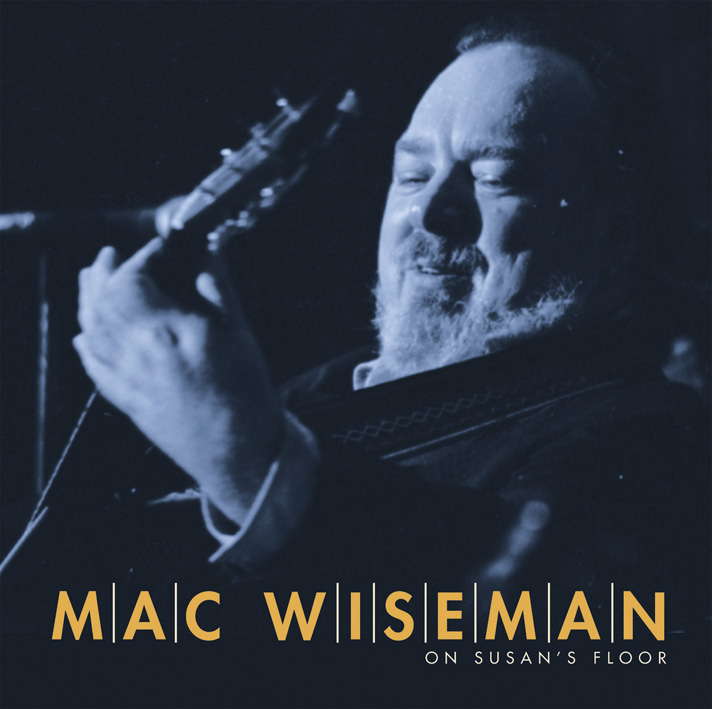 Mac Wiseman erste musikalische Liebe war Bluegrass, gefolgt von Pop und Country Music sowie seiner besonderen Liebe für sentimentale Liebeslieder vergangener Zeiten. Als Mac Wisemans neue Hit-Versionen in die Charts brachte, waren sowohl Jimmie Brown The Newsboy (1875) als auch Love Letters In The Sand (1931) bereits Klassiker. Zusammen mit Bandleader Woody Herman nahm er My Blue Heaven auf (ja, gibt es auch auf Bear Family).
In Bluegrass Unlimited vom September 2014 brachte Dan Bryant mit guten Geschichten über sich selbst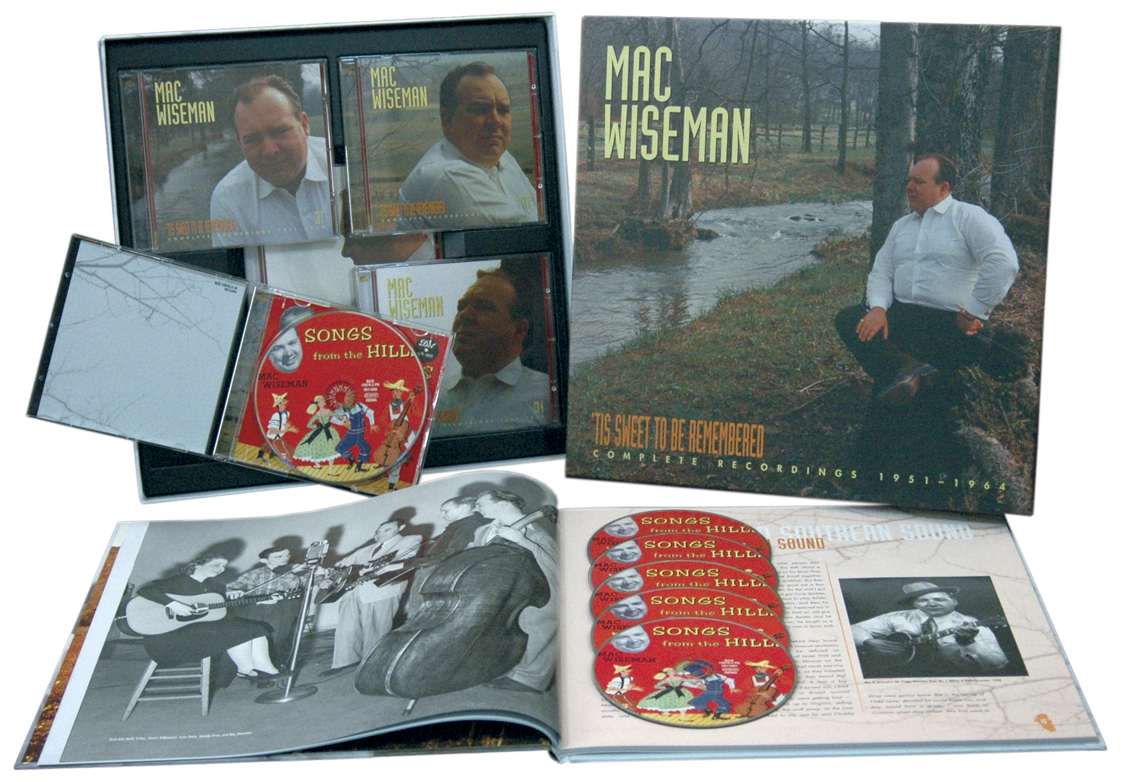 und über Mac etliche Toast auf Mac Wiseman aus. Aus nah und fern werden am Samstag Freunde und Kollegen zusammenkommen, um anläßlich seines neunzigsten Geburtstages Anekdoten über Mac zu erzählen und um die Veröffentlichung eines brandneuen Buches, 'All that's Fit to Print', sowie eine Zusammenstellung von gemeinsamen Aufnahmen mit seinem alten Freund und Bewunderer Merle Haggard zu feiern.
Wir können von Glück sagen, dass Mac Wiseman uns nach wie vor mit großartiger Musik versorgt; denn ein Ende seiner langen und erstaunlichen Karriere ist nicht absehbar.
Dick Spottswood
Mac Wiseman auf Wikipedia - http://de.wikipedia.org/wiki/Mac_Wiseman
Bewertungen lesen, schreiben und diskutieren...
mehr
Kundenbewertungen für "On Susan's Floor (4-CD)"
Bewertung schreiben
Bewertungen werden nach Überprüfung freigeschaltet.
Weitere Artikel von Mac Wiseman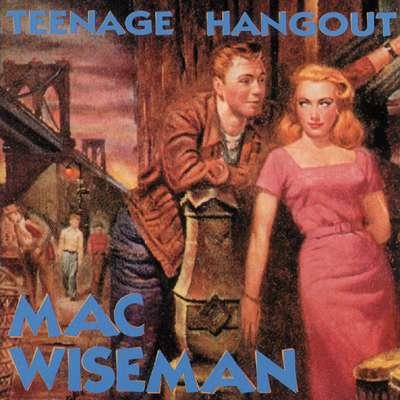 Mac Wiseman: Teenage Hangout
Art-Nr.: BCD15694


Sofort versandfertig, Lieferzeit** 1-3 Werktage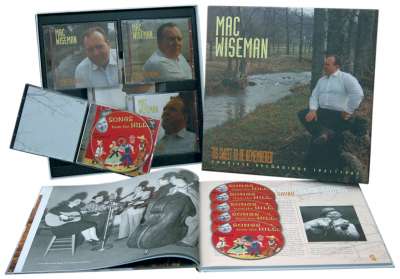 Mac Wiseman: 'Tis Sweet To Be Remembered (6-CD)
Art-Nr.: BCD15976


Sofort versandfertig, Lieferzeit** 1-3 Werktage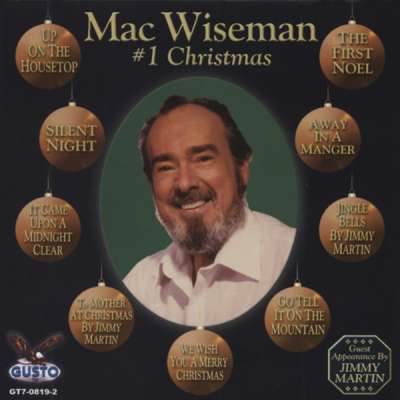 Mac Wiseman: #1 Christmas
Art-Nr.: CDGT0819


Sofort versandfertig, Lieferzeit** 1-3 Werktage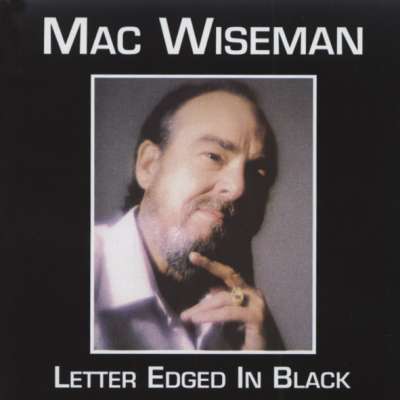 Mac Wiseman: Letter Edged In Black (2001)
Art-Nr.: CDMAC101


Sofort versandfertig, Lieferzeit** 1-3 Werktage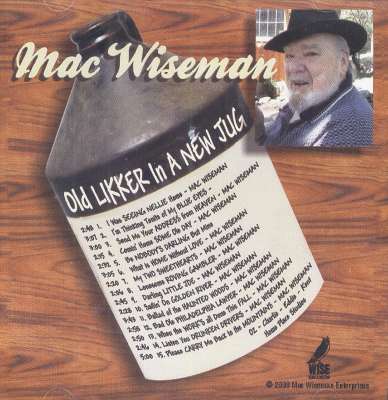 Mac Wiseman: Old Likker In A New Jug (2008)
Art-Nr.: CDMAC113