Der Artikel wurde erfolgreich hinzugefügt.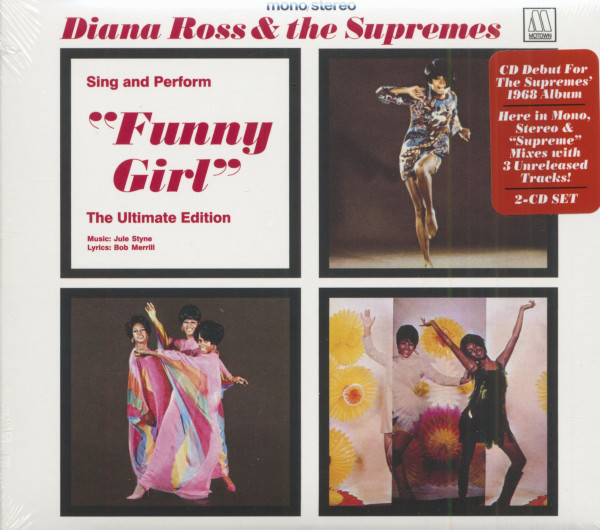 Dieser Artikel ist gestrichen und kann nicht mehr bestellt werden!
Benachrichtigen Sie mich, sobald der Artikel lieferbar ist.
Artikel-Nr.:

CDRGM1112

Gewicht in Kg.:

0.15
(Real Gone Music/Motown) 35 Tracks, Digipack CD-Debüt für das The Supremes 1968 Album Hier in...
mehr
Diana Ross & The Supremes: Sing And Perform "Funny Girl" - The Ultimate Edition (2-CD)
(Real Gone Music/Motown) 35 Tracks, Digipack
CD-Debüt für das
The Supremes
1968 Album
Hier in Mono, Stereo & "Supreme" Mixes mit 3 unveröffentlichten Tracks!
Niemand - nein, niemand wollte die Parade von
Diana Ross
und The Supremes regnen lassen. Mit dem neuen Mitglied Cindy Birdsong, das sich Miss Ross und Mary Wilson anschloss, veröffentlichte die Gruppe 1968 nicht weniger als fünf Alben, die alle ihre außergewöhnliche Vielseitigkeit unter Beweis stellten. Eine dieser LPs sollte ihre einzige abendfüllende
Hommage
an eine klassische Broadway-Partitur sein - und was für eine Hommage von drei der "größten Stars" Motowns.
Diana Ross & The Supremes Sing and Perform Funny Girl stellten die dynamischen Interpretationen der Showstopper von Jule Styne und Bob Merrill vor, darunter "People", "Don't Rain on My Parade", "I Am Woman", "Sadie, Sadie" und "The Music That Makes Me Dance". Unglaublicherweise wurde das Album jedoch das einzige Album der Supremes, das nirgendwo auf der Welt auf CD veröffentlicht wurde... bis jetzt! Real Gone Music und Second Disc Records sind stolz darauf, Diana Ross & The Supremes Sing and Perform Funny Girl: The Ultimate Edition herauszubringen, eine Luxus-2-CD zur Feier dieses Juwels von Motown meets Broadway. The Ultimate Edition baut in hohem Maße auf der ausschließlich digital erhältlichen Expanded Edition aus dem Jahr 2015 auf und enthält den originalen US-Stereomix, den seltenen UK. Mono-Mix (mit einer erweiterten Version von Dianas Tour de Force "People", die der Komponist Styne als "in jeder Hinsicht gleichwertig mit der von Streisand oder irgendjemand anderem" bezeichnete), The Supreme Mixes, die Mary Wilsons und Cindy Birdsongs ursprünglichen Gesang wiederherstellt, den man 1968 nicht gehört hatte, und Bonustracks, darunter alternative Versionen von "Cornet Man", "His
Love
Makes Me Beautiful" und "Sadie, Sadie" sowie
Live
-Aufführungen von "I'm the Greatest Star" und dem
Fanny
-Brice-Standard "My Man". "
Die Ultimate Edition wurde von dem Team Andrew Skurow, George Solomon und Joe Marchese (The Supremes' Ultimate Merry Christmas) produziert und von Kevin Reeves, der alle bisher unveröffentlichten Bonustracks abgemischt hat, frisch remastert. Abgerundet wird das Ganze durch ein prächtiges 32-seitiges, vollfarbiges Booklet. Es wurde von George Solomon und John Sellards gestaltet und ist vollgepackt mit einer exklusiven Einführung von Mary Wilson, zwei neuen Essays, die das Album in den Kontext der Karriere von Diana Ross und The Supremes stellen und die Reise von Funny Girl vom Broadway nach Hollywood nachzeichnen, einem Interview mit Jule Styne und einer Vielzahl schöner, bisher unveröffentlichter Farbfotos.
Diana Ross & The Supremes Sing and Perform Funny Girl: The Ultimate Edition ist die definitive Hommage an diesen klangvollen Schatz der erfolgreichsten amerikanischen Gesangsgruppe aller Zeiten. Hey Welt, hier ist es!
Artikeleigenschaften von

Diana Ross & The Supremes: Sing And Perform "Funny Girl" - The Ultimate Edition (2-CD)
Albumtitel:

Sing And Perform "Funny Girl" - The Ultimate Edition (2-CD)

Genre

R&B, Soul

Artikelart

CD

EAN:

0848064011125

Gewicht in Kg:

0.15
The Supremes Where Did Our Love Go The Supremes Where Did Our Love Go ...
mehr
"Diana Ross & The Supremes"
The Supremes
Where Did Our Love Go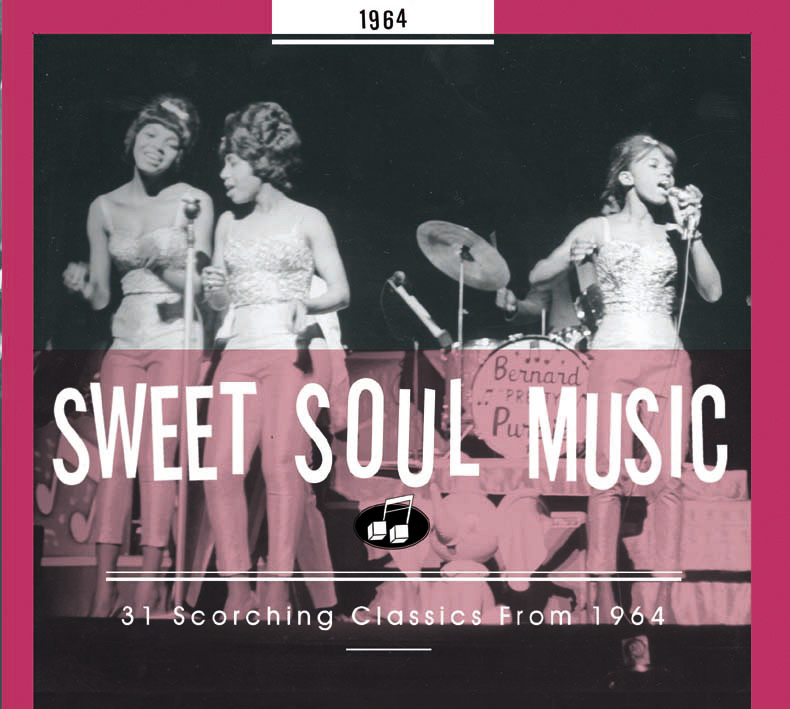 The Supremes
Where Did Our Love Go
Wags around Hitsville U.S.A. had sarcastically labeled Diana Ross's group the "no-hit" Supremes early in their Motown tenure, but that was before Berry Gordy sagely handed their artistic direction to Brian Holland, Lamont Dozier, and Eddie Holland. Soon enough, the Supremes were the top female vocal group in the country.
Fronted by Diana Ross (born March 26, 1944 on Detroit's East Side), the Supremes started out as the Primettes with Florence Ballard their main lead singer. The Primettes waxed their only single in 1960 for Robert West's LuPine label, Tears Of Sorrow featuring Ross while the flip, Pretty Baby, cast Mary Wilson as lead. In '61, they signed with Motown, choosing their name from a list supplied by Ballard and debuting with I Want A Guy. But only Your Heart Belongs To Me, Let Me Go The Right Way, and A Breath Taking Guy nicked the pop charts prior to H-D-H handing them the Spectoresque anthem When The Lovelight Starts Shining Through His Eyes, a sizable pop seller in 1963.
Where Did Our Love Go had been shunned by Gladys Horton, lead singer of the Marvelettes. "When the track was cut, I called her back and she just said out and out, she said, 'I don't like that!'" says Dozier. The Supremes weren't too thrilled with it either. "That was one that for us didn't sound like one, didn't feel like one that we thought it should feel like," says Mary. "My brother wanted Mary Wilson to sing that song first. And what had happened was, Lamont and I disagreed," says Brian Holland. "Lamont and I won out."
Dozier was determined to change Ross's vocal sound. "I hated her voice up in the sky like that on a lot of those songs," he says. "It was whiny to me. It didn't have enough substance. So this particular song was in Gladys Horton's key, 'cause that's how I envisioned it. It was low and sexy, like a Julie London or something kind of voice, foggy. So we tried that approach with Diana, bringing her off of those high notes and high keys that she sang in, and bring her down to this little sultry thing." Two other key ingredients: the relentless footstomps of Mike Valvano, whose Mike & the Modifiers briefly cut for Motown, and Mike Terry's burbling baritone sax,
a recurring motif on future triumphs by the lovely trio. Where Did Our Love Go topped the pop and R&B charts as the Supremes commenced their march to superstardom.
- Bill Dahl -
Various - Sweet Soul Music
31 Scorching Classics From 1964

Read more at: https://www.bear-family.de/various-sweet-soul-music-31-scorching-classics-from-1964.html
Copyright © Bear Family Records
Bewertungen lesen, schreiben und diskutieren...
mehr
Kundenbewertungen für "Sing And Perform "Funny Girl" - The Ultimate Edition (2-CD)"
Bewertung schreiben
Bewertungen werden nach Überprüfung freigeschaltet.
Weitere Artikel von Diana Ross & The Supremes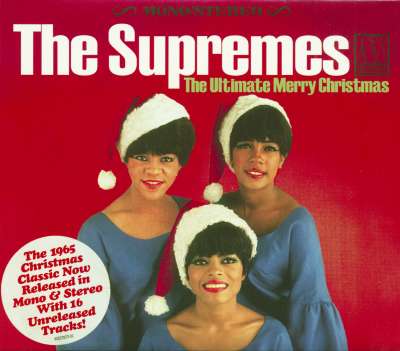 The Supremes: The Ultimate Merry Christmas (2-CD)
Art-Nr.: CDRGM0642


Sofort versandfertig, Lieferzeit** 1-3 Werktage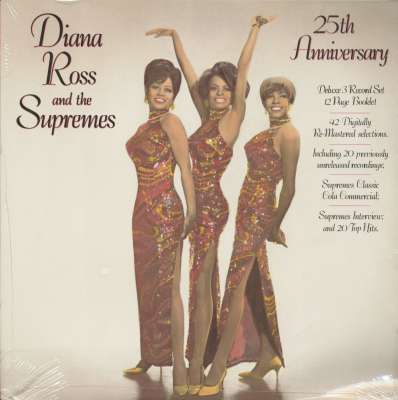 Diana Ross & The Supremes: Diana Ross & The Supremes - 25th Anniversary...
Art-Nr.: LPML5381


Artikel muss bestellt werden
Diana Ross & The Supremes: Supreme Rarities - Motown Lost & Found (4-LP Box)
Art-Nr.: LPTMR307


Artikel muss bestellt werden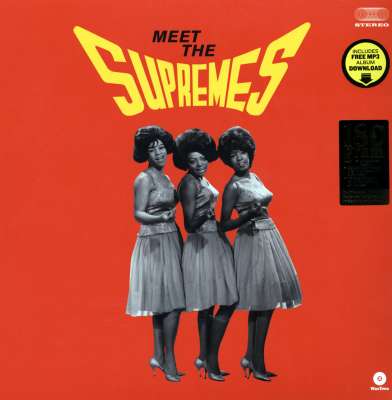 SUPREMES: Meet The Supremes (1962) Limited Edition (180g)
Art-Nr.: LP771898


Artikel muss bestellt werden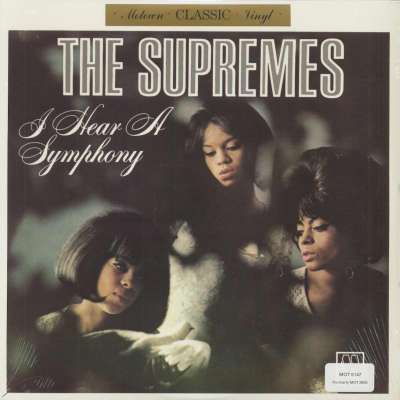 The Supremes: I Hear A Symphony (LP)
Art-Nr.: LP2805ML


Artikel muss bestellt werden