Der Artikel wurde erfolgreich hinzugefügt.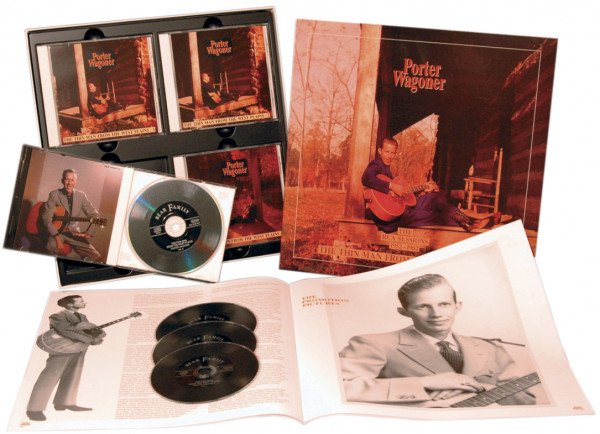 Dieser Artikel ist gestrichen und kann nicht mehr bestellt werden!
Benachrichtigen Sie mich, sobald der Artikel lieferbar ist.
Artikel-Nr.:

BCD15499

Gewicht in Kg.:

1.3
In mancher Leute Augen mag Ol' Porter nur ein Witz sein; seine frühen Aufnahmen aus jener Zeit,...
mehr
WAGONER, Porter: The Thin Man From The West Plains (4-CD Deluxe Box Set)
In mancher Leute Augen mag Ol' Porter nur ein Witz sein; seine frühen Aufnahmen aus jener Zeit, als er die letzte der großen Stimmen der Hillbilly-Ära war, waren allerdings nicht von schlechten Eltern: ungeschliffener, kompromissloser Country von einem ihrer Meister. Hier finden sie all seine frühen und zuvor nicht auf CD erhältlichen Hits wie 'Satisfied Mind', 'Bad News Travels Fast', 'Eat Drink And Be Merry', 'I Thought I Heard You Call My Name', 'Your Old
Love
Letters', 'Misery Loves Company' und 'Company's Coming' in ihren ursprünglichen Fassungen. Hinzu kommen zwanzig unveröffentlichte Aufnahmen sowie alle Songs aus seinen seltenen Langspielplatten wie 'A Slice Of Life' und 'A Satisfied Mind'. Wir zeigen Ihnen
Porter Wagoner
, eine der großen Stimmen der Country Music und einer der großartigsten Country-Songschreiber
Artikeleigenschaften von

WAGONER, Porter: The Thin Man From The West Plains (4-CD Deluxe Box Set)
Albumtitel:

The Thin Man From The West Plains (4-CD Deluxe Box Set)

Preiscode

DI

Artikelart

Box set

EAN:

4000127154996

Gewicht in Kg:

1.3
Wagoner, Porter - The Thin Man From The West Plains (4-CD Deluxe Box Set)

Box set 1
01
Headin' For A Weddin'
WAGONER, Porter
02
Lovin' Letters
WAGONER, Porter
03
I Can't Live With You (I Can't Live ...)
WAGONER, Porter
04
Bringing Home The Bacon
WAGONER, Porter
05
An Angel Made Of Ice
WAGONER, Porter
06
Takin' Chances
WAGONER, Porter
07
All Roads Lead To Love
WAGONER, Porter
08
That's It
WAGONER, Porter
09
A Beggar For Your Love
WAGONER, Porter
10
Trademark
WAGONER, Porter
11
Don't Play That Song
WAGONER, Porter
12
The Flame Of Love
WAGONER, Porter
13
Dig That Crazy Moon
WAGONER, Porter
14
Trinidad
WAGONER, Porter
15
Bad News Travel Fast
WAGONER, Porter
16
Get Out Of Here
WAGONER, Porter
17
My Bonfire
WAGONER, Porter
18
Town Crier
WAGONER, Porter
19
Love At First Sight
WAGONER, Porter
20
Be Glad You Ain't Me
WAGONER, Porter
21
Our Shivaree
WAGONER, Porter
22
Company's Comin'
WAGONER, Porter
23
Tricks Of The Trade
WAGONER, Porter
24
A Satisfied Mind
WAGONER, Porter
25
A Good Time Was Had By All
WAGONER, Porter
Wagoner, Porter - The Thin Man From The West Plains (4-CD Deluxe Box Set)

Box set 2
01
How Quick
WAGONER, Porter
02
I Like Girls
WAGONER, Porter
03
Itchin' For My Baby
WAGONER, Porter
04
Eat, Drink And Be Merry
WAGONER, Porter
05
I'm Steppin' Out Tonight
WAGONER, Porter
06
Let's Squiggle
WAGONER, Porter
07
Living In The Past
WAGONER, Porter
08
What Would You Do (If Jesus Came To Your...)
WAGONER, Porter
09
How Can You Refuse Him Now
WAGONER, Porter
10
Tryin' To Forget The Blues
WAGONER, Porter
11
Uncle Pen
WAGONER, Porter
12
How I've Tried
WAGONER, Porter
13
I Like Girls
WAGONER, Porter
14
Trying To Forget The Blues
WAGONER, Porter
15
I've Known You From Somewhere
WAGONER, Porter
16
Seeing Her Only Reminded Me Of You
WAGONER, Porter
17
Midnight
WAGONER, Porter
18
I Guess I'm Crazy
WAGONER, Porter
19
Born To Lose
WAGONER, Porter
20
Ivory Tower
WAGONER, Porter
21
I Should Be With You
WAGONER, Porter
22
Would You Be Satisfied
WAGONER, Porter
23
I'm Day Dreamin' Tonight
WAGONER, Porter
24
I'll Pretend
WAGONER, Porter
25
Who Will He Be
WAGONER, Porter
26
Good Mornin', Neighbor
WAGONER, Porter
27
My Brand Of Blues
WAGONER, Porter
28
Thinking Of You
WAGONER, Porter
Wagoner, Porter - The Thin Man From The West Plains (4-CD Deluxe Box Set)

Box set 3
01
Turn It Over On Your Mind
WAGONER, Porter
02
Pay Day
WAGONER, Porter
03
Big Wheels
WAGONER, Porter
04
A Wound Time Can't Erase
WAGONER, Porter
05
As Long As I'm Dreaming
WAGONER, Porter
06
Your Love
WAGONER, Porter
07
Doll Face
WAGONER, Porter
08
I Don't Want This Memory
WAGONER, Porter
09
Burning Bridges
WAGONER, Porter
10
Five O'Clock In The Morning
WAGONER, Porter
11
Heaven's Just A Prayer Away
WAGONER, Porter
12
Tomorrow We'll Retire
WAGONER, Porter
13
Just Before Dawn
WAGONER, Porter
14
Dear Lonesome
WAGONER, Porter
15
Tell Her Lies And Feed Her Candy
WAGONER, Porter
16
Haven't You Heard
WAGONER, Porter
17
Don't Ever Leave Me
WAGONER, Porter
18
Who'll Buy The Wine
WAGONER, Porter
19
Me And Fred And Joe And Bill
WAGONER, Porter
20
Out Of Sight, Out Of Mind
WAGONER, Porter
21
I Thought Of God
WAGONER, Porter
22
I'm Gonna Sing
WAGONER, Porter
23
Our Song Of Love
WAGONER, Porter
24
The Battle Of Little Big Horn
WAGONER, Porter
25
Luannie Brown
WAGONER, Porter
26
Your Kind Of People
WAGONER, Porter
27
The Girl Who Didn't Need Love
WAGONER, Porter
Wagoner, Porter - The Thin Man From The West Plains (4-CD Deluxe Box Set)

Box set 4
01
Wakin' Up The Crowd
WAGONER, Porter
02
An Old Log Cabin For Sale
WAGONER, Porter
03
Falling Again
WAGONER, Porter
04
Old Jess
WAGONER, Porter
05
Your Old Love Letters
WAGONER, Porter
06
Heartbreak Affair
WAGONER, Porter
07
Everything She Touches Gets The Blues
WAGONER, Porter
08
I Cried Again
WAGONER, Porter
09
Tricks Of The Trade
WAGONER, Porter
10
My Name Is Mud
WAGONER, Porter
11
Uncle Pen
WAGONER, Porter
12
Misery Loves Company
WAGONER, Porter
13
Cryin' Loud
WAGONER, Porter
14
I Wonder Where You Are Tonight
WAGONER, Porter
15
Frosty The Snowman
WAGONER, Porter
16
Cold Dark Waters
WAGONER, Porter
17
Ain't It Awful
WAGONER, Porter
18
Wasted Years
WAGONER, Porter
19
Private Little World
WAGONER, Porter
20
I've Enjoyed As Much Of This As I Can Stand
WAGONER, Porter
21
Blue House Painted White
WAGONER, Porter
Porter Wagoner Nachruf auf PORTER WAGONER Vor genau 50 Jahren verließ Porter...
mehr
"WAGONER, Porter"
Porter Wagoner
Nachruf auf PORTER WAGONER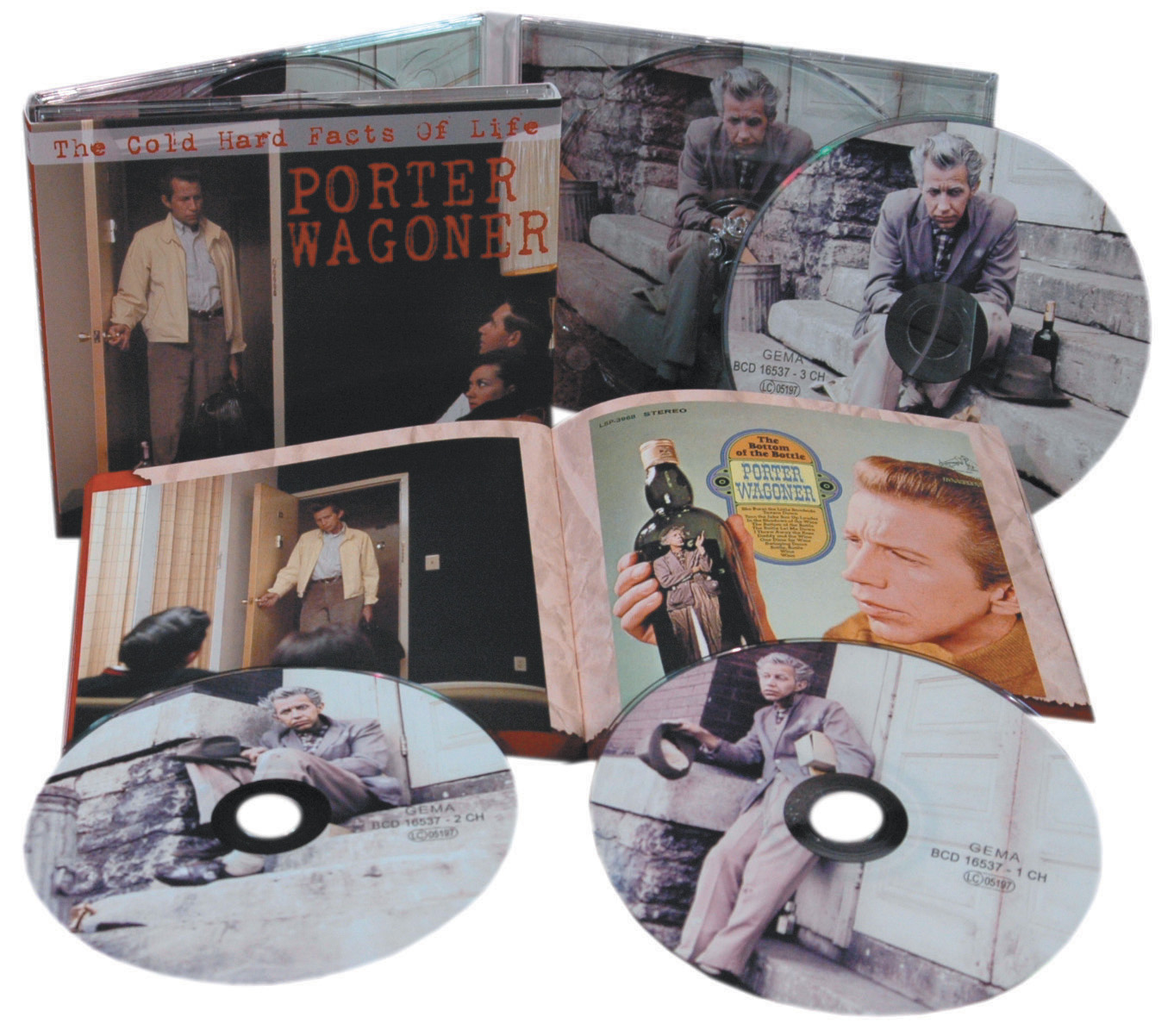 Vor genau 50 Jahren verließ Porter Wagoner Springfield, Missouri, Richtung Nashville. Ihm war die Mitgliedschaft in der Grand Ole Opry angeboten worden, in einer Phase, als die Show in einer großen Krise während ihrer langen Geschichte steckte. Eine doppelte Bedrohung – der Rock 'n' Roll und das Fernsehen – hatte dafür gesorgt, daß das Opry-Haus an manchen Tagen halb leer blieb. Viele Zeitgenossen Wagoners hatten sich dem Rockabilly angenähert, um irgendwie überleben zu können. Die Opry-Verantwortlichen mußten sich entscheiden: Öffnung zum Pop oder strikte Weiterführung mit der Musik, die dafür gesorgt hatte, daß die Show gewissermaßen ein Synonym für Country Music war. Die Macher entschieden sich für den einst eingeschlagenen Weg und verpflichteten viele neue Künstler, die den eher traditionell orientierten Interpreten-Stamm ein wenig auffrischen sollten. Darum ging auch Porter Wagoner nach Nashville. Schließlich stand er – und so würde es immer bleiben – für 'Country Music pur'.
Porter Wagoner starb nur vier Monate nach seinem 50. Jahrestag als Opry-Mitglied. Er litt an Lungenkrebs, kam am 15. Oktober 2007 ins Krankenhaus und verstarb am 28. Oktober. Während seines letzten Lebensjahres war er erfolgreicher als in vielen Jahren zuvor. Ein neues Album, von Marty Stuart für das Punk/New Wave-Label Anti produziert, sorgte für karriereumspannende, große Artikel in der 'New York Times', in 'No Depression' und weiteren Magazinen – und er bestritt das Vorprogramm für die Whites im Madison Square Garden: Eine hervorragende, letzte Rückmeldung einer der bedeutendsten Persönlichkeiten der Country Music.
65 Jahre zuvor, 1942, saß Porter Wagoner im Publikum, als der Opry-Star Roy Acuff nach West Plains, Missouri, kam. Wenig später traf Porter Acuff beim Essen und erzählte ihm, daß auch er ein Country-Star werden wolle. So etwas hörte Roy mehrmals am Tag, war auch stets hilfsbereit, dachte aber nicht eine Sekunde lang daran, daß er jemals mit diesem schüchternen Schlaks gemeinsam auf der Bühne stehen würde. Wagoner wurde am 12. August 1927 in West Plains geboren. Seine Karriere begann in den Ozarks, und er fand schnell Arbeit bei KWTO, der sendestarken Radiostation der Region. Das KWTO-Management ging 1953 mit dem Ozark Jubilee auf Sendung, und man verpflichtete dafür sogar den ehemaligen Star-Gastgeber der Opry, Red Foley. 1955 war das Jubilee die erste Country Music Show im landesweiten Fernsehen – darum fiel Porter die Entscheidung für die Opry nicht leicht.
Kurz bevor das Ozark Jubilee landesweit ins Programm kam, erhielt Porter Wagoner einen Vertrag bei RCA. Das Label ließ ihn fallen, doch als Porter Satisfied Mind anbot, machte man eine Kehrtwendung. 1955 belegte der Song Platz 1 in den Country-Charts, trotzdem blieb es für Wagoner ein ständiger Kampf, seine Songs während des Rock 'n' Roll-Booms in Radiosendungen plazieren zu können. Alles wurde besser, als die 'Porter Wagoner Show' am 14. September 1961 erstmals im Fernsehen ausgestrahlt wurde. Nach vielen Jahren unter 'ferner liefen' schaffte er es zurück an die Spitze der Hitlisten. Zu Beginn war seine Show lediglich in 18 Städten zu sehen, doch daraus entwickelte sich die TV-Show mit der zweitlängsten Laufzeit in der Geschichte der Country Music (nur 'Hee-Haw' lief länger).
Country Music und Porter Wagoner waren wieder ein untrennbares Thema, und ihm gelang eine Reihe von Hits während der 60er Jahre, darunter die Originalversion von Green, Green Grass Of Home. 1967 holte er Dolly Parton in seine Show und half so ihrer Karriere auf die Sprünge. Er begann damit, Konzeptalben einzuspielen, etwa 'Confessions Of A Broken Man' 'Cold Hard Facts Of Life,' und 'The Carroll County Accident', die in den letzten Jahren zu Kultplatten avancierten – und er war es auch, der den Soul-Star James Brown an die Opry holte. Ärger gab es, als er und Dolly sich im Unfrieden trennten. Dolly erklärte, es habe 'kreative Differenzen' gegeben: "Ich war kreativ, Porter weniger...".
Am Ende seiner Karriere konnte Porter mit Genugtuung feststellen, daß er sich nie verbogen hat. Er war standhaft ein Country-Künstler geblieben, mußte sich nie und für nichts entschuldigen: mal war er angesagt, mal völlig aus der Mode – aber immer ein ehrliches Abbild der Musik, die er liebte.
1993 veröffentlichte Bear Family seine erste Porter-Wagoner-Box 'The Thin Man From West Plains' mit Aufnahmen aus der Zeit von 1952 bis 1962.
Bewertungen lesen, schreiben und diskutieren...
mehr
Kundenbewertungen für "The Thin Man From The West Plains (4-CD Deluxe Box Set)"
Bewertung schreiben
Bewertungen werden nach Überprüfung freigeschaltet.
Weitere Artikel von WAGONER, Porter

Porter Wagoner: The Cold Hard Facts Of Life (3-CD)
Art-Nr.: BCD16537


Artikel muss bestellt werden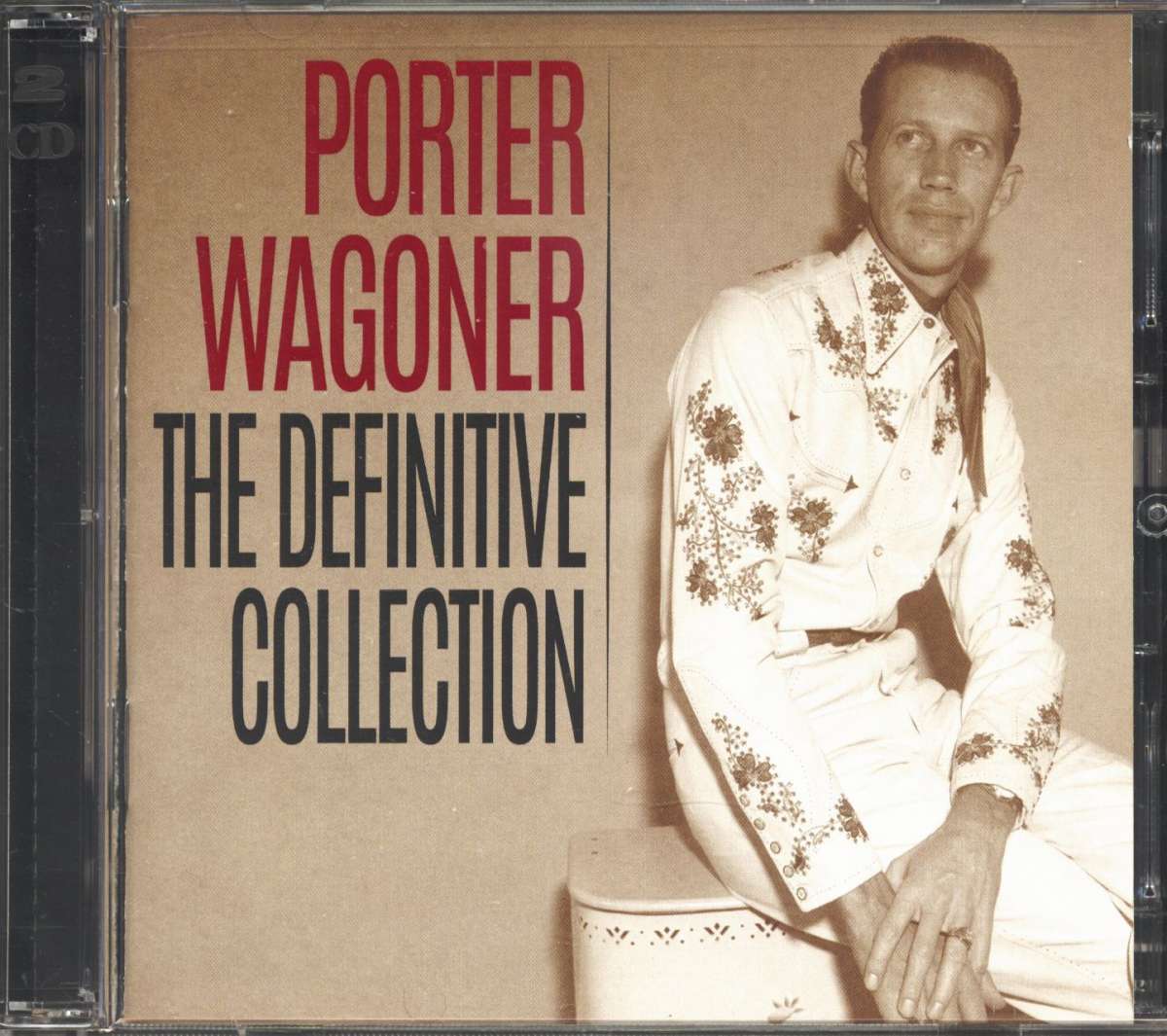 Porter Wagoner: The Definitive Collection (2-CD)
Art-Nr.: CDRGM0497


Artikel muss bestellt werden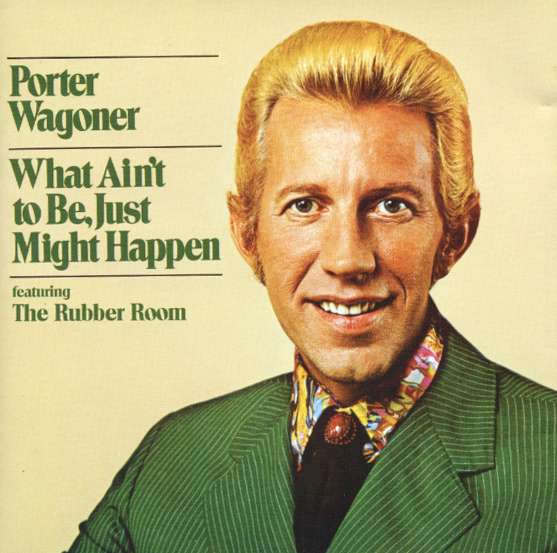 Porter Wagoner: What Ain't To Be, Just Might Happen...plus
Art-Nr.: CDOMNI137


Artikel muss bestellt werden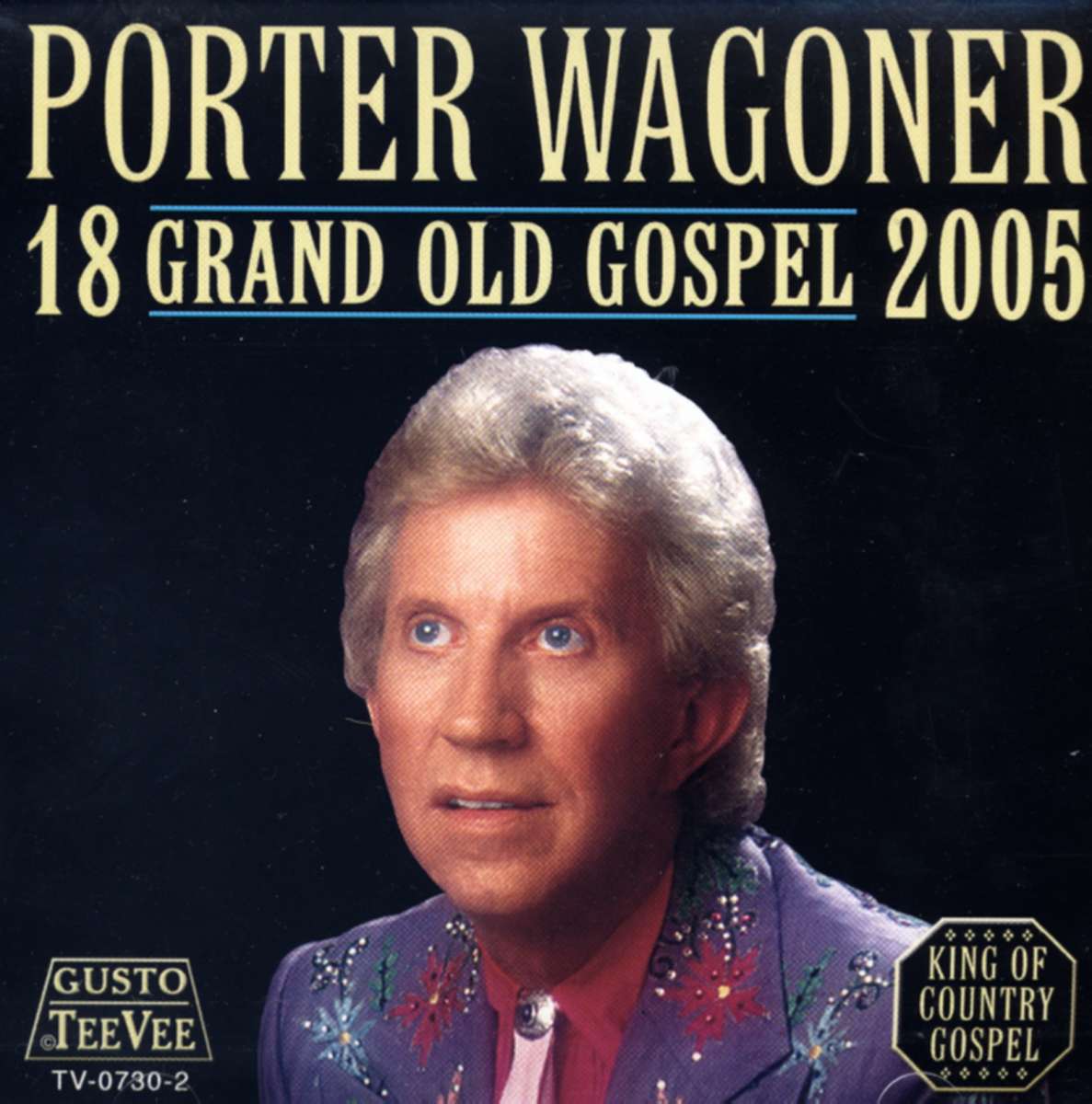 Porter Wagoner: 18 Grand Old Gospel 2005
Art-Nr.: CDTVC0730


Artikel muss bestellt werden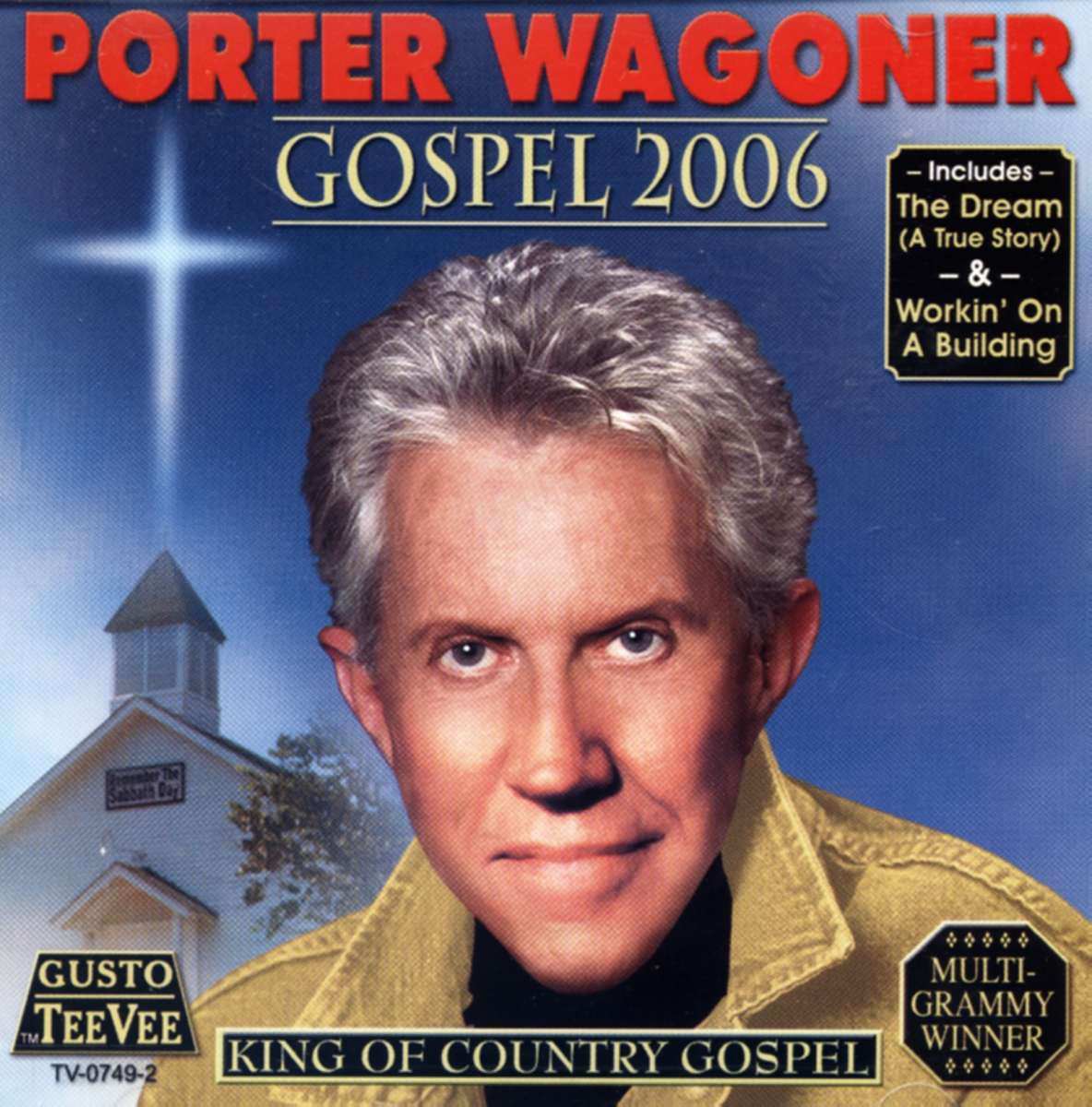 Porter Wagoner: Gospel 2006
Art-Nr.: CDTVC0749


nur noch 1 verfügbar
Sofort versandfertig, Lieferzeit** 1-3 Werktage