Der Artikel wurde erfolgreich hinzugefügt.
Various
Red Hot Rockabilly Part.1 (CD)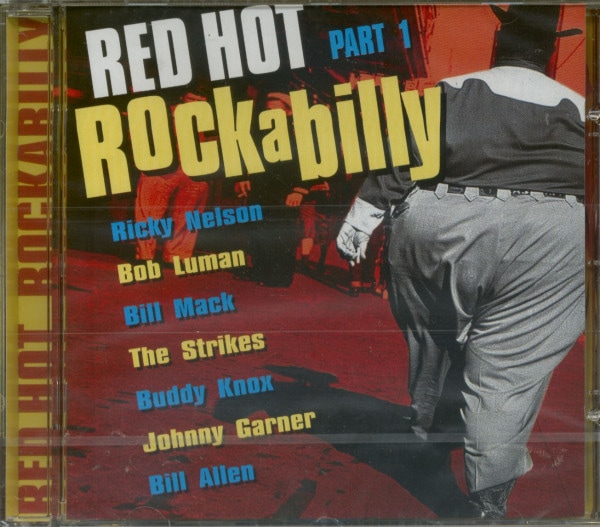 9,95 € *
16,95 € *
(41,3% gespart)
inkl. MwSt. / zzgl. Versandkosten - Abhängig vom Lieferland kann die MwSt. an der Kasse variieren.
Sofort versandfertig, Lieferzeit** 1-3 Werktage
Artikel-Nr.:

CDDC885782

Gewicht in Kg.:

0.1
(Disky) 30 tracks The Hottest Sounds from the IMPERIAL/LIBERTY Record Company Catalogues....
mehr
Various: Red Hot Rockabilly Part.1 (CD)
(Disky) 30 tracks
The Hottest Sounds from the IMPERIAL/LIBERTY
Record Company
Catalogues.
America
, that extraordinary melting pot of music and home to a number of musical eccentrics and oddballs, was, by the 1920's, already producing music, that, in anyone's terminology, would be called 'Hot'. Hot Jazz came up the Mississippi from New Orleans and permeated it's way across
America
, followed by the Bluesmen and the Hillbilly String Bands, all of whom were to make their mark during this very important period of musical experimentation.
The 1930's saw the small Jazz Bands grow into large travelling, Swing Bands, the Bluesmen forming small,
Juke
Joint, Combos and the String Bands growing into much larger and louder,
Western
Swing Bands. There was an evergrowing dance public at this time, consequently venues grew larger and the music needed to be louder. Sadly, the advent of the Great Depression resulted in enormous cutbacks in the recording budgets and in the disbanding of innumerable Bands and Combos, due to lack of work.
World War Two did not help much either, with a long term ban on shellac usage, but, throughout History, people at war, have always demanded entertainment and consequently, work for Bands/Combos/Singers of all styles increased dramatically. After the War was over, America went back to work with a vengeance and the whole entertainment scene began to grow at a tremendous pace. In all forms of Music, stylists were appearing and attracting their own recording contracts and artists, as opposed to being slaves to the world of sheet music, as artists had mostly been before the war. Independent record companies began to appear catering, once again, to all forms of music in all styles.
Probably one of the key points to the success of 'Hot' music, since the 1920's was the 'Backbeat'. That crack on the snare drum quite simply had kept millions of people dancing around the world and has continued to do so. After the War, the music became louder again -the 'American Dream' was rearing its head on the Horizon and the people wanted to loosen their inhibitions just a little more. Electric guitars were introduced fully into Country Music/Western Swing/Jazz/Blues/Dance Band Music/Rhythm 'n' Blues during and after the War, creating a completely different musical energy level, from which there was no turning back. At the same time, despite segregation in many parts of America, at this time, both White and Black Musicians and Vocalists were listening intently to each others styles and rhythms and began 'borrowing' ideas for their recording dates and '
Live
' shows.
By the turn of the Half Century, the Rock 'n' Roll melting pot was boiling and Blues/Country/Gospel/Latin/Hillbilly and Jazz fused together was beginning to produce some astounding records for the time. America still, however, needed a Rudolf Valentino style icon to lead it away from the ultra staid 'Pop' music fare that trumpeted out of the Radio Speakers of Middle Class Homes everyday and dominated the 'Pop' Charts, almost permanently. Finally, the Icon was found, in a small studio in Memphis, Tennessee, where, on
July
5th. 1954,
Elvis Presley
made his first record 'That's all right mama/Blue moon of Kentucky' for the fledgling Sun Record Company. Presley confused everyone, because radio listeners were not sure if he was black or white, so, initially, the record sold to both markets and took off like a tornado through the South creating a whole new era, where Country
Boys
threw away their fiddles and banjos, bought guitars, grew sideburns, sported ducktails checked out their hip swinging potential in the bedroom mirror and, between them, recorded thousands of gut-wrenching 45's, desperately attempting to emulate the 'Hillbilly Cat', as he blazed a path across the USA, laying down some all timeclassics for
Sun Records
, before moving on to permanent stardom with RCA Victor and a Hotel of Lonely Hearts!
Rockabilly, one step on from Hillbilly Boogie, borrowed generously from Blues/Country/Gospel/R 'n' B and even
Bluegrass
, to create those echo laden sounds, yet, despite an initial burst of popularity, it only really lasted commercially for about 1 /2 to 2 years. A slew of Independent Labels certainly were responsible for some of the greatest Rockabilly Music ever recorded, but the Majors were not slow to jump into the situation and sign up a strong collection of pulsating teen angst of the time.
Imperial Records
and, to a marginally lesser extent, Liberty Records were two relatively young, but prosperous American Companies, who jumped in strongly, when the Rockabilly boom began to rear it's head. In fact, Liberty records only opened it's doors for business, at around this time, while Imperial already had a few years of success with
Fats Domino
, Smiley Lewis and a number of other Southern R 'n B Men.
It was the Rockabilly beat of
Ricky Nelson
and
Bob Luman
's Band that set the Cash Registers rolling for Imperial. Born into an already famous American Show Business
Family
, Ricky and his brother David were hauled into the family act at an early age, being featured in the Hit Radio Programme;- 'The Adventures of Ozzie and Harriet', which attracted about 20.000,000 listeners at its Peak. Ricky was only 14, when Elvis' first Sun record was released and was hooked on the Rockabilly sounds, almost immediately. By this time 'Ozzie and Harriet' were on T.V. and one week, in 1956, Ricky over dosed on an apparently superb 'send-up' of Presley on the Show, which resulted in thousands of letters requesting more. Ricky signed briefly with Verve, sold a mil-lion with a 'Cover' of Fats
Domino's
'I'm Walking' and then sealed his future by signing with Imperial. 'Stood Up'/'Waitin' in School' stormed the Charts and Ricky was on his way to a trunk full of Golden Records. 'Stood Up' is featured here with its outstanding guitar licks, along with the almost menacing 'Believe what you say'. From the LP 'Ricky Sings Again' comes the urgent, yet understated 'You Tear me Up', a wonderful exercise in musical control. Nelson's LP's were always chock full of great songs and this is certainly one of them.
Artikeleigenschaften von

Various: Red Hot Rockabilly Part.1 (CD)
Bewertungen lesen, schreiben und diskutieren...
mehr
Kundenbewertungen für "Red Hot Rockabilly Part.1 (CD)"
Bewertung schreiben
Bewertungen werden nach Überprüfung freigeschaltet.
Weitere Artikel von Various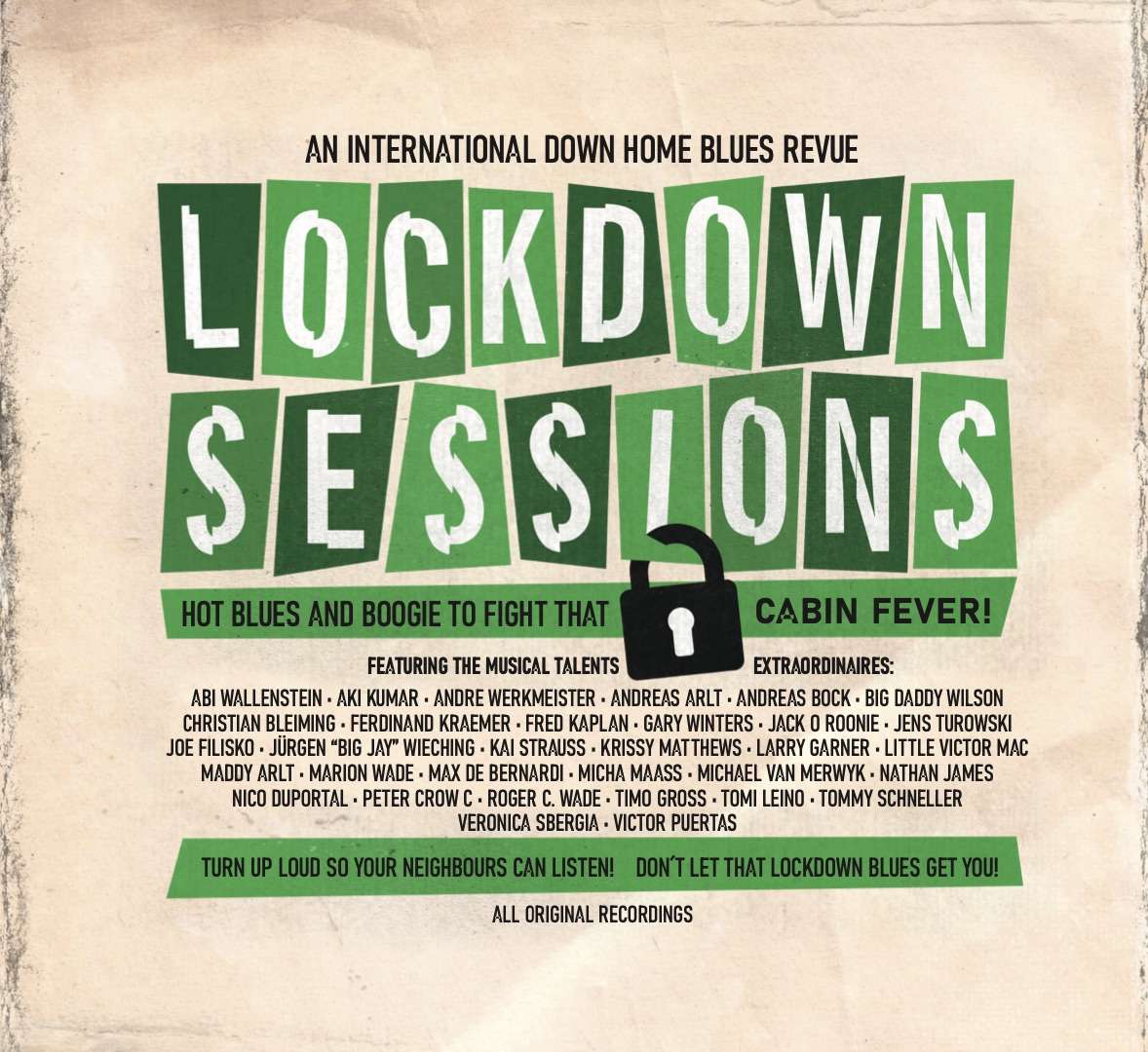 Various: Lockdown Sessions - A Downhome Blues Revue (2-CD)
Art-Nr.: CDCCD11112


nur noch 2 verfügbar
Sofort versandfertig, Lieferzeit** 1-3 Werktage
Various: Rock And Roll Mystery LP-Set (3-LP)
Art-Nr.: LPMYSTERY3


Sofort versandfertig, Lieferzeit** 1-3 Werktage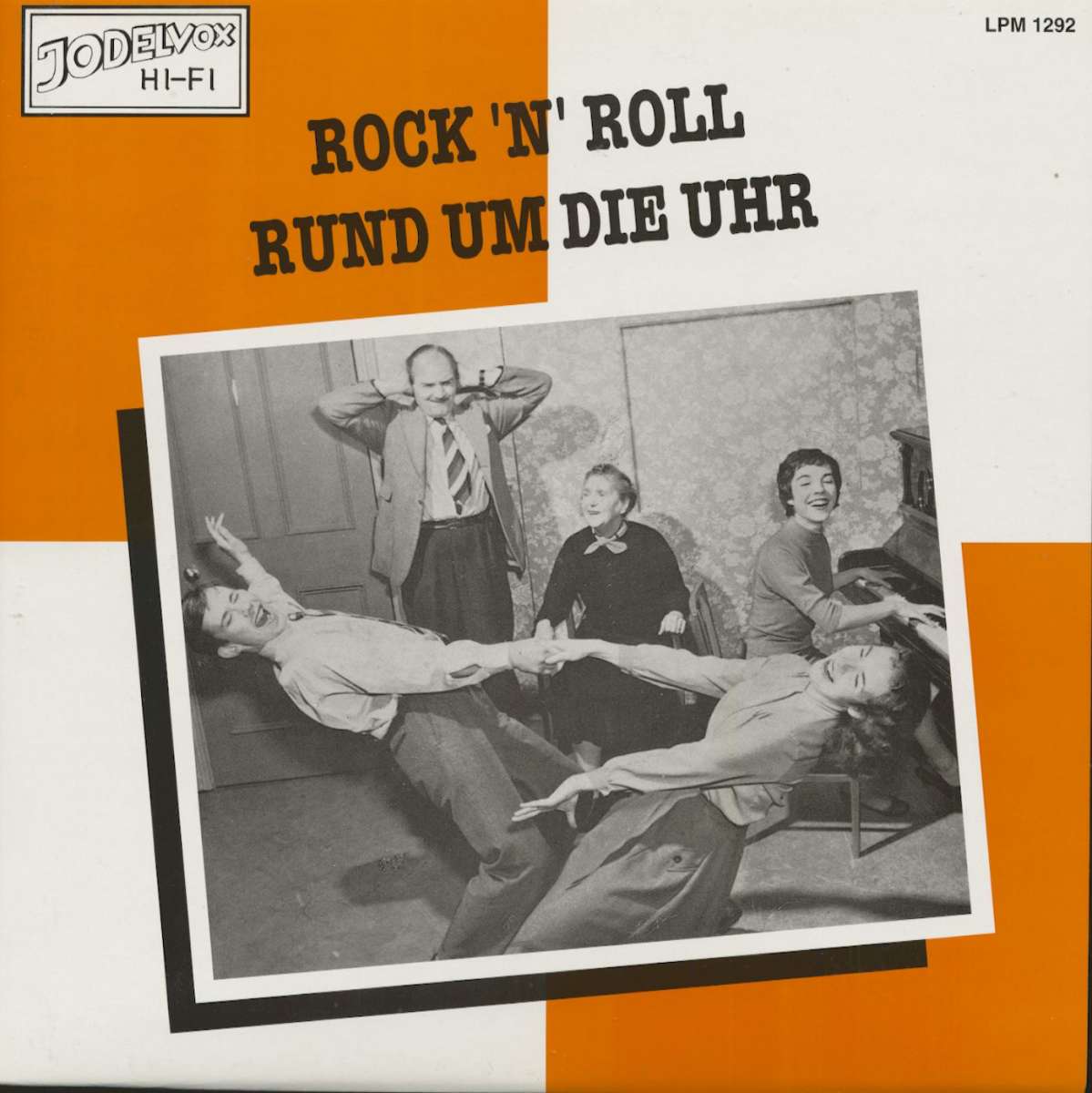 Various: Rock'n'Roll rund um die Uhr Vol.1 (LP)
Art-Nr.: LPJOVO1292


Sofort versandfertig, Lieferzeit** 1-3 Werktage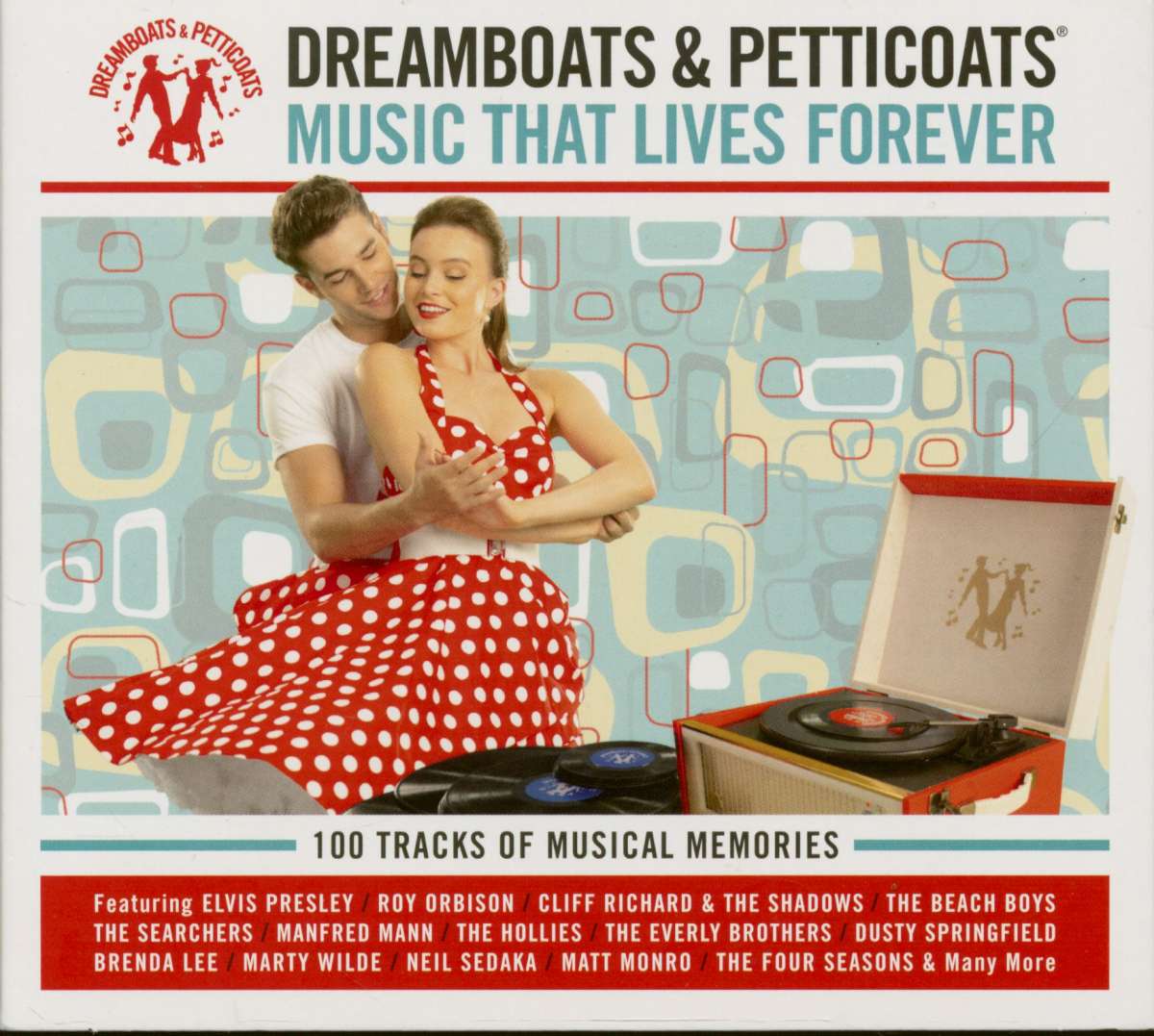 Various Artists: Dreamboats and Petticoats - Music That Lives...
Art-Nr.: CD5391113


Sofort versandfertig, Lieferzeit** 1-3 Werktage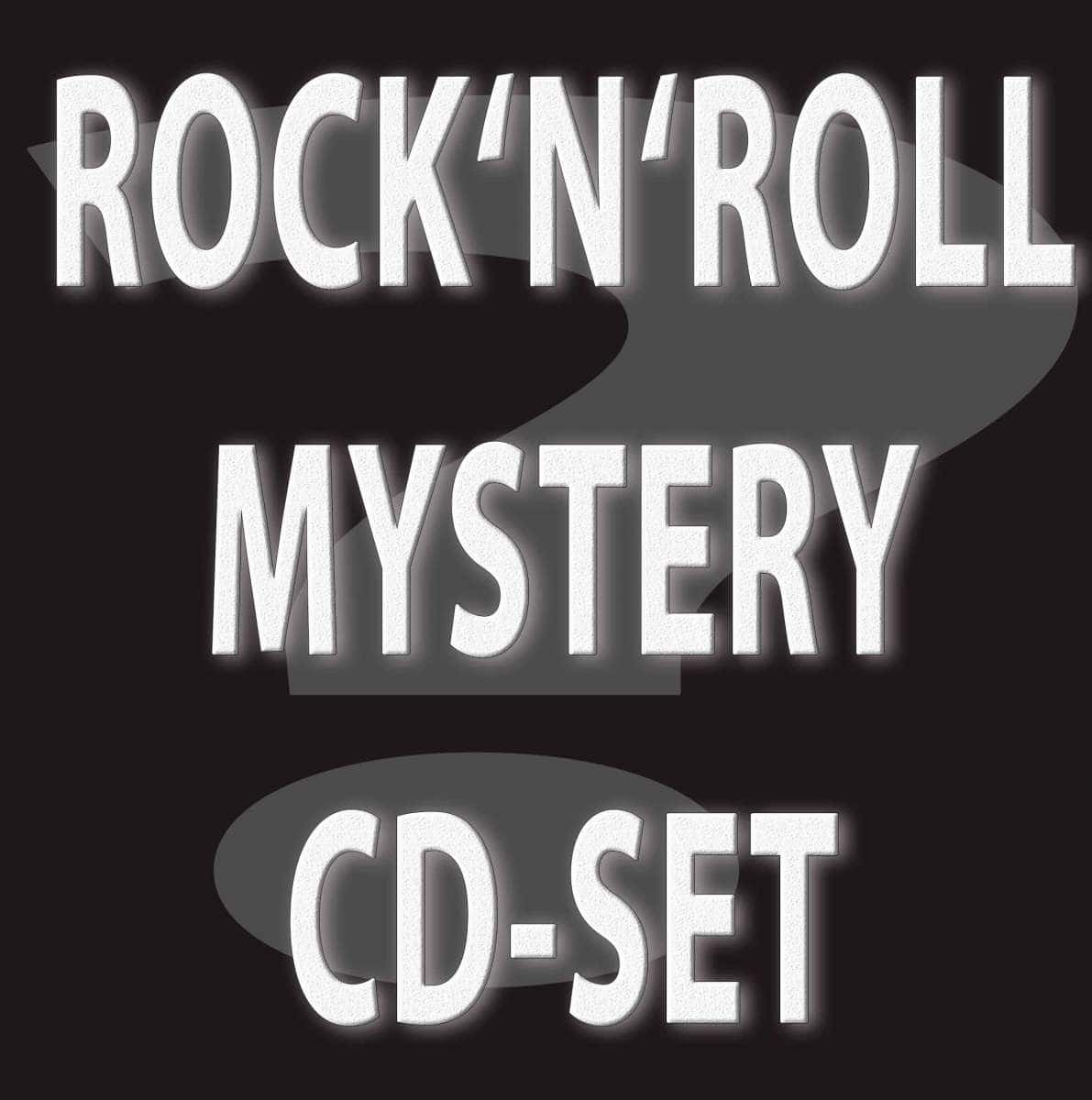 Various: Rock And Roll Mystery CD-Set (3-CD)
Art-Nr.: CDMYSTERY3


Sofort versandfertig, Lieferzeit** 1-3 Werktage