Der Artikel wurde erfolgreich hinzugefügt.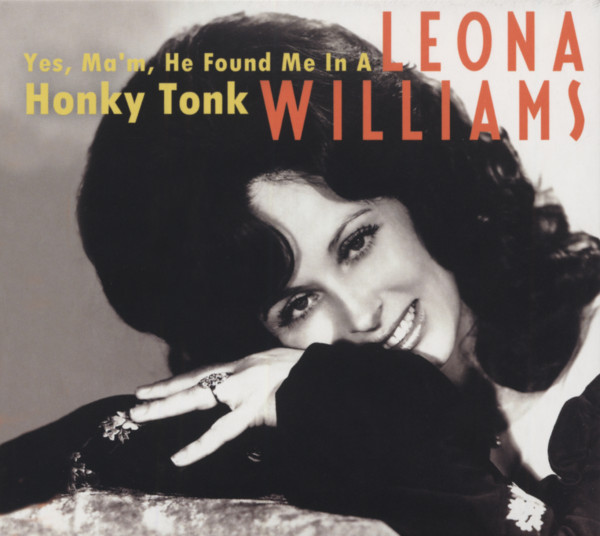 35,95 € *
39,95 € *
(10,01% gespart)
inkl. MwSt. / zzgl. Versandkosten - Abhängig vom Lieferland kann die MwSt. an der Kasse variieren.
Sofort versandfertig, Lieferzeit** 1-3 Werktage
3-CD Digipak (8-seitig) mit 48-seitigem Booklet, 82 Einzeltitel. Spieldauer ca. 217...
mehr
Leona Williams: Yes, Ma'm, He Found Me In A Honky Tonk (3-CD)
3-CD Digipak (8-seitig) mit 48-seitigem Booklet, 82 Einzeltitel. Spieldauer ca. 217 Minuten. 
- 82 Country-Aufnahmen, Klassiker, darunter der Top10-Hit The Bull And The Beaver im Duett mit
Merle Haggard
! 
- Viele Aufnahmen und ein von
Tompall Glaser
produziertes 'verschollenes' Album werden hiermit erstmals veröffentlicht! 
- Die Biografie basiert auf ausführlichen mündlichen Interviews! 
- Umfangreiches Booklet mit einer genauen Diskografie und seltenen Fotos aus der privaten Sammlung von
Leona Williams
. 
Und das sagen Kollegen über Leona Williams: 
'Leona Williams is a great singer. She sings with a lot of soul. I know her family must be very proud of this Bear
Family
box set. I wish her a lot of happiness and success.' -
Willie Nelson
'When I listen to Leona Williams sing it goes right to my heart, I can feel every emotion that she puts in a song. In my opinion Leona Williams is one of the greatest songwriters of our time. My only regret is that I don't get to see her enough, but when I do it's an honor to be in her presence. I am so excited because I'd like to do a whole damn album of her songs, even though I am a little scared I couldn't do them justice, but guess what?.....I'm gonna try!' -
Tanya Tucker
'Leona Williams.....the purest voice this side of the Mississippi and beyond! Skillfully crafts songs from a woman who has lived through the lyrics she writes. My heart-felt thanks for creating this traditional country music collection! I love your music and the honesty it brings.' -
Rhonda Vincent
'Leona Williams is the greatest female country singer that has ever stepped up to a microphone. She can make a grown man cry with her sad songs. I love the lady and her music. What a nice lady!' -
George Jones
'Leona will always be one of my very favorite people in the world. She was the first artist that ever thought enough of one of my songs to record it. And that feeling of having one of your own songs recorded by someone else has lasted a lifetime.' -
Vince Gill
Wenn es in den Annalen der Country Music je eine über allen anderen stehende Sängerin, eine 'Singer's Singer' geben sollte, dann müsste das Leona Williams sein. Sie zählt allgemein zu den besten Sängerinnen auf dem Gebiet unverfälschter Country Music und unterhält weiterhin bei weltweiten Tourneen ihre treuen Fans. Ihr persönliches Vorbild als Sänger, George Jones, beschrieb Leona Williams einmal als 'eine der großartigsten Country-Sängerinnen, die je auf ein Mikrofon zuging.' Merle Haggard war derart von Leona Williams' Gesangsfähigkeiten beeindruckt, dass er sie heiratete, eine Verbindung, die beide später bereuen sollten. Leona Williams' Karriere begann im Teenageralter mit ihrer eigenen Show bei einem lokalen Radiosender in ihrem Heimatstaat Missouri. Bald darauf zog sie nach Nashville, wo sie 1968 einen Vertrag bei Hickory Records unterschrieb und Klassiker wie Once More, Yes Ma'm (He Found Me In A Honky Tonk) und Country Girl With Hot Pants On aufnahm. Leona Williams wechselte zu RCA Records und danach zu MCA, wo sie mit ihrem späteren Ehemann Merle Haggard und erstklassigen Produzenten wie
Porter Wagoner
zusammenarbeitete.
Diese Edition enthält insgesamt 82 Titel, allesamt Klassiker – sämtliche Studioaufnahmen für Hickory einschließlich etlicher zuvor unveröffentlichter Aufnahmen sowie ein komplettes Album, das 1986 von Tompall Glaser produziert wurde. Eine genaue Diskografie und auf ausführlichen Interviews mit Leona Williams basierende Linernotes von Randy Fox erzählen die Geschichte ihres unglaublichen Lebens und ihrer Karriere.
Video von Leona Williams - Yes, Ma'm, He Found Me In A Honky Tonk (3-CD)
Artikeleigenschaften von

Leona Williams: Yes, Ma'm, He Found Me In A Honky Tonk (3-CD)
Albumtitel:

Yes, Ma'm, He Found Me In A Honky Tonk (3-CD)

Genre

Country

Preiscode

CP

Edition 2

Deluxe Edition

Artikelart

CD

EAN:

5397102172465

Gewicht in Kg:

0.1
Leona Williams.... Leona Williams.... Kurz nachdem Leona Williams 1968 bei Hickory...
mehr
"Leona Williams"
Leona Williams....
Leona Williams....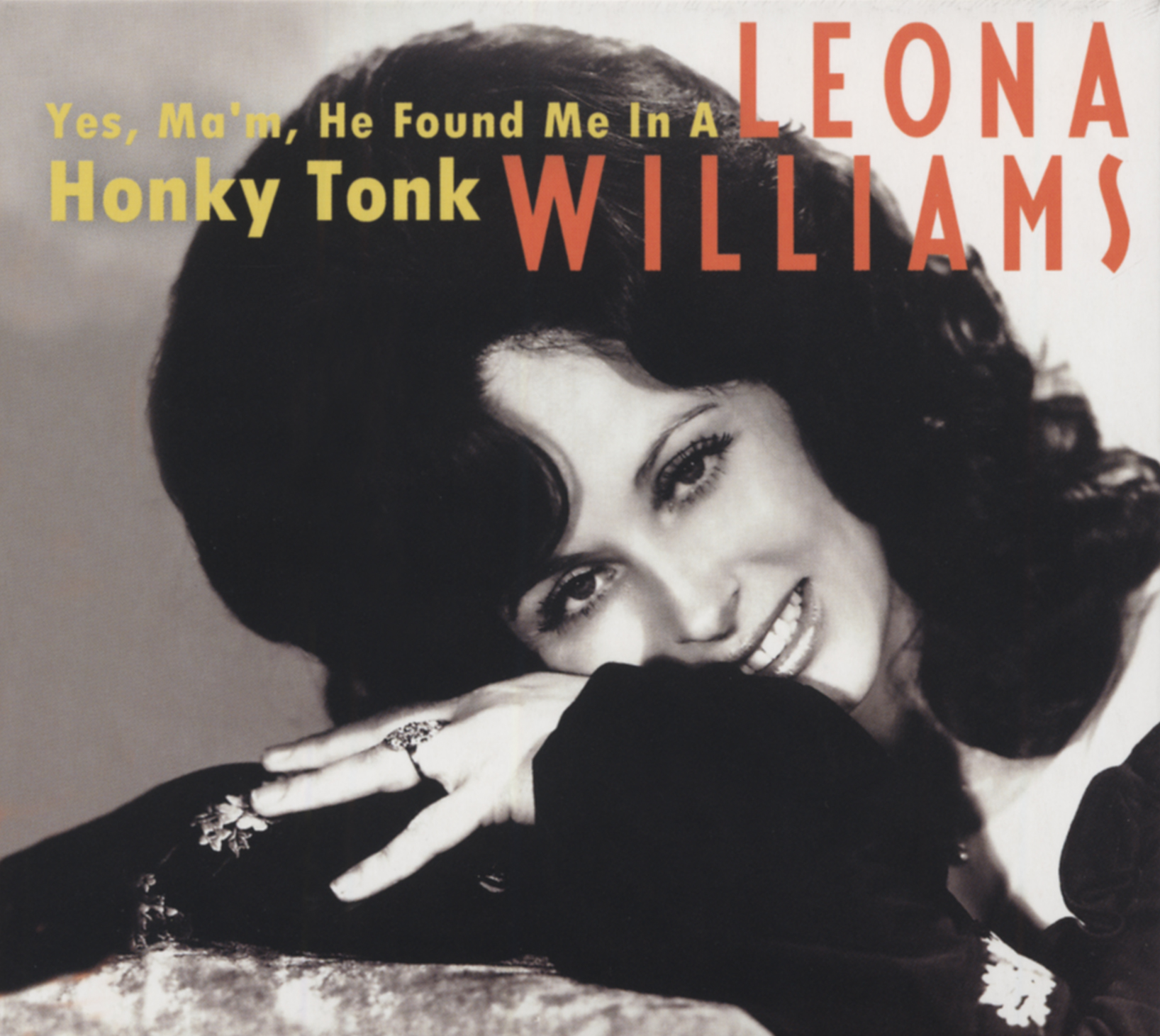 Kurz nachdem Leona Williams 1968 bei Hickory Records unterschrieben hatte, erklärte ihr Labelchef Wesley Rose seine Philosophie, neue Künstler zu fördern. Wie Leona sich erinnert, "Wesley sagte,Es macht keinen Unterschied, ob es ein großer Hit ist. Wir bauen ein Fundament. Du kannst den Rest deines Lebens arbeiten, wenn du das getan hast. Sonst hast du nur einen Hit, der da rausspringt und das war's."
Es ist eine Philosophie, die vom heutigen Standard in Nashville sehr weit entfernt ist – Künstler sind am besten beraten, zu ergreifen, was sie können, während sie können, bevor das kurze Verfallsdatum auf ihrer Karriere ausläuft. Leona Williams erreichte nie eine Nummer 1-Hit-Single, und nur eines ihrer Alben wurde jemals in den'Billboard' Country-Charts platziert, aber 45 Jahre später sind Wesley Roses Ratschläge immer noch gültig. Leona Williams spielt immer noch fast jedes Wochenende live für liebende Country-Fans, ihre neuen Platten verkaufen sich immer noch in respektablen Stückzahlen und vor allem wird sie von ihren Fans und Kollegen immer noch als eine der größten reinen Country-Sängerinnen aller Zeiten angesehen. Es war ein langer und steiniger Weg für das Missouri-Farm-Mädchen, das anfing, zusammen mit den Country-Musik-Idolen zu singen, die sie im Radio hörte. Aber es war ein Weg, der zu klassischer Countrymusik führte. Musik war lange Zeit ein zentraler Bestandteil des Helton-Haushalts, als Leona Belle Helton in die Welt kam. Leonas Eltern, Vernon A. Helton und Dorothy Green Helton trafen sich zum ersten Mal durch ihre gemeinsame Liebe zur Musik.
"Mein Vater hatte sechs Kinder mit seiner ersten Frau," Leona sagte, "und sie war wieder schwanger. Sie bekam Zwillinge. In der ersten Woche starb der kleine Zwilling, in der zweiten Woche die Mama und in der dritten Woche der kleine Zwilling. Daddy sagte, dass er jede Woche eine Beerdigung hatte und kaum wusste, was er mit sich anfangen sollte."
Vernon Helton kümmerte sich um seine Kinder, so gut er konnte, mit Hilfe von Nachbarn und Verwandten. Dann traf er Dorothy Green bei einem lokalen Tanz. "Daddy spielte die Geige beim Tanz, wo er Mama traf," sagte Leona. "Mama spielte Klavier, Orgel und das viersaitige Banjo. Sie mochten sich und heirateten kurze Zeit später. Er war 34 und sie 17. Sie zog seine sechs Kinder groß und fing an, uns sechs zu bekommen. Ich mag es nicht, Halbbrüder oder Schwestern zu sagen, weil wir uns alle sehr nahe standen."
Die Heltons lebten auf einer kleinen Farm in der Gemeinde Argyle, in Maries County, Missouri, als Leona am 7. Januar 1943 geboren wurde – das neunte von insgesamt zwölf Helton-Kindern. Drei Monate nach ihrer Geburt zog Vernon Helton mit seiner Familie in ein Haus in der Kreisstadt Wien. Vernon A. Helton sicherte sich einen Job als Maschinenbediener für die Instandhaltung von Kreisstraßen, spielte aber weiterhin die Geige in jeder Freizeit, die er finden konnte. Mit sieben Brüdern und vier Schwestern war wenig Zeit, um allein zu sein, wie Leona scherzhaft erinnert, "Wir lebten in einem kleinen, kleinen Haus, und ich wusste nicht, wie es war, alleine zu schlafen, bis ich geheiratet habe."
Im Alter von fünf Jahren lernte Leona das Mandolinenspiel, und im Alter von neun Jahren machte sie ihren Abschluss an der Gitarre. Obwohl keiner ihrer Eltern professionell Musik machte, traten ihr Vater und andere Geschwister oft bei lokalen Fiedelwettbewerben, Messen, Kirchenessen und Schulfeiern auf . Die Familie Helton konnte sich keinen Phonographen oder Schallplatten leisten, aber sie hatten ein Radio, noch bevor sie Strom hatten. "Wir hatten ein Batterieradio," sagte Leona. "Daddy ließ uns die Grand Ole Opry hören." Ich wusste genau, zu welcher Tageszeit es passierte. Ich habe Roy Acuff sogar einmal einen Brief geschrieben." Auch wenn der King of Country Music nie geantwortet hat, ließ sich Leona von ihrer Liebe zur Country-Musik nicht entmutigen. Eine Liebe, die nur größer wurde, als sie zum ersten Mal Kitty Wells hörte.
aus Heft BCD17246 - Leona Williams Ja, Ma'm, He Found Me In A Honky Tonk (3-CD)
>Read more at: https://www.bear-family.de/williams-leona-yes-ma-m-he-found-me-in-a-honky-tonk-3-cd.html
Copyright © Bear Family Records
>
Bewertungen lesen, schreiben und diskutieren...
mehr
Kundenbewertungen für "Yes, Ma'm, He Found Me In A Honky Tonk (3-CD)"
Von:
Redecker
Am:
13.03.2014
Wie von Bear Family gewohnt, ist die Karriere von Leon Williams im Booklet ausführlich dokumentiert, inklusive detaillierter Discografie.
Good Times 6/2013 Ulrich Schwartz
Bewertung schreiben
Bewertungen werden nach Überprüfung freigeschaltet.
Weitere Artikel von Leona Williams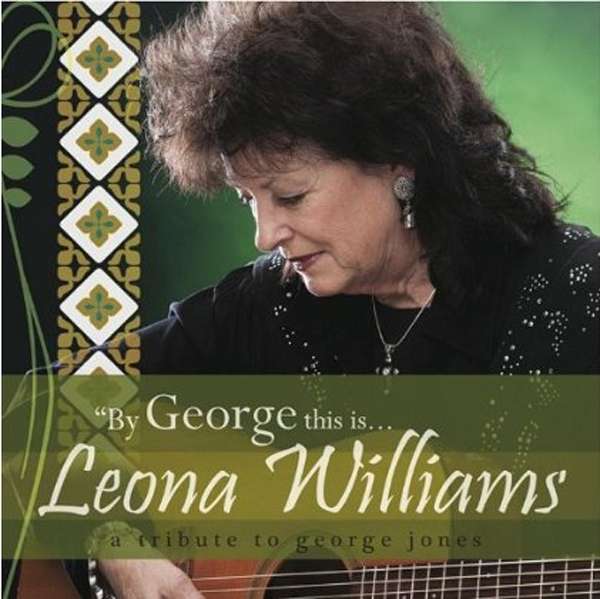 Leona Williams: By George This Is...Leona Williams
Art-Nr.: CDAHHA5116


Artikel muss bestellt werden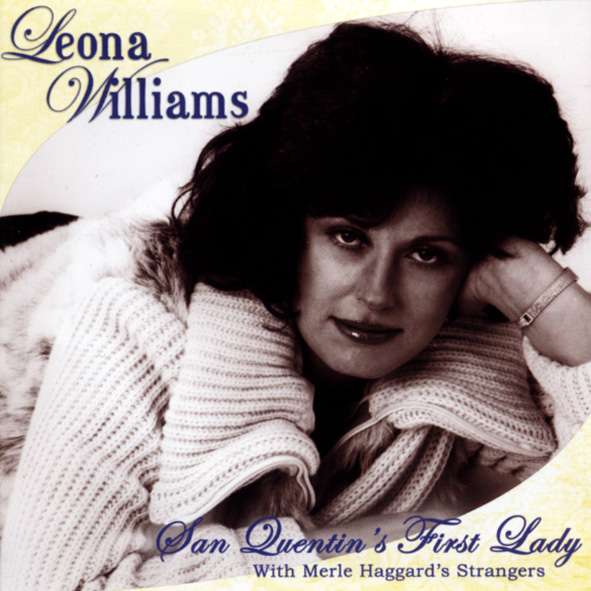 Leona Williams: San Quentin's First Lady
Art-Nr.: CDHOTR110


Artikel muss bestellt werden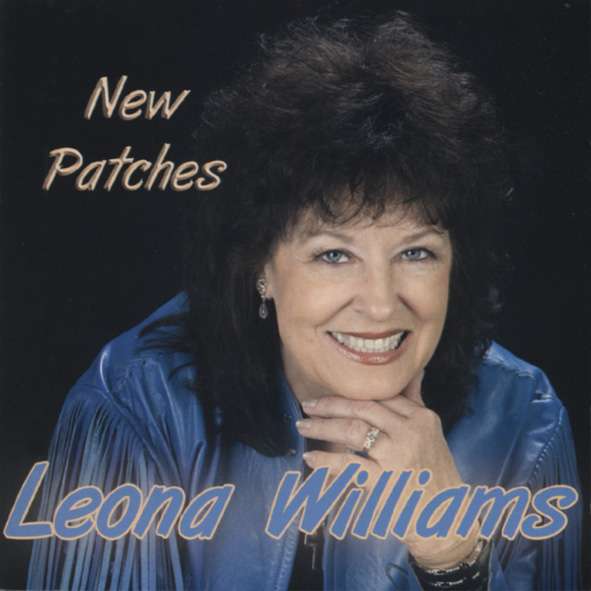 Leona Williams: New Patches
Art-Nr.: CDHOTR135


Artikel muss bestellt werden